Product Video
Main Features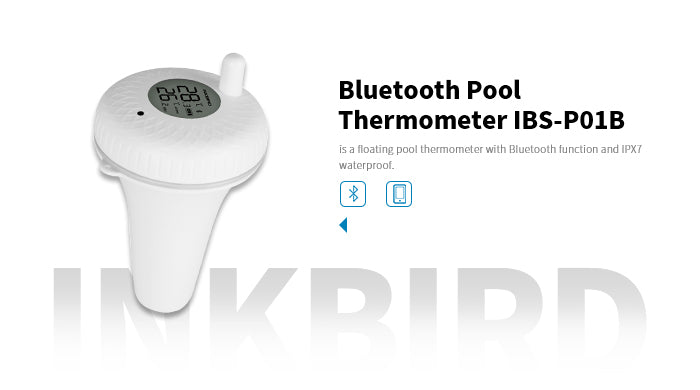 Remotely Monitor via Bluetooth: INKBIRD IBS-P01B features a Bluetooth function to pair with our phone for remotely monitoring. Let it float in the swimming pool in hot summer so we can keep an eye on the temperature via the free app while enjoying a wonderful beverage.
30000 Points of Data Storage: IBS-P01B can save records of 2 years, up to 30000 points of historical data. We can easily check all temperature changes on the app graph and confirm the optimal time and temperature for an enjoyable swim.
Instant-Read & Accurate Probe: IBS-P01B is equipped with a contact-type probe that efficiently speeds up the readout and ensures high measurement accuracy. It's ideal for detecting the water temperature in the swimming pool, hot tub, aquarium and etc.
IPX7 Water-Resistant Design: IBS-P01B has a compact body adopting IPX7 waterproof material. A silicone sealing ring is placed on the opening preventing water seepage, which is a better water-resistant design than other pool thermometers.
Compact Body & Fine Design: We can check the measured temperature, battery capacity, and max/min values on the LCD screen with one look. Another user-friendly design is that we can switch the temperature units between ℃ and ℉ with one press.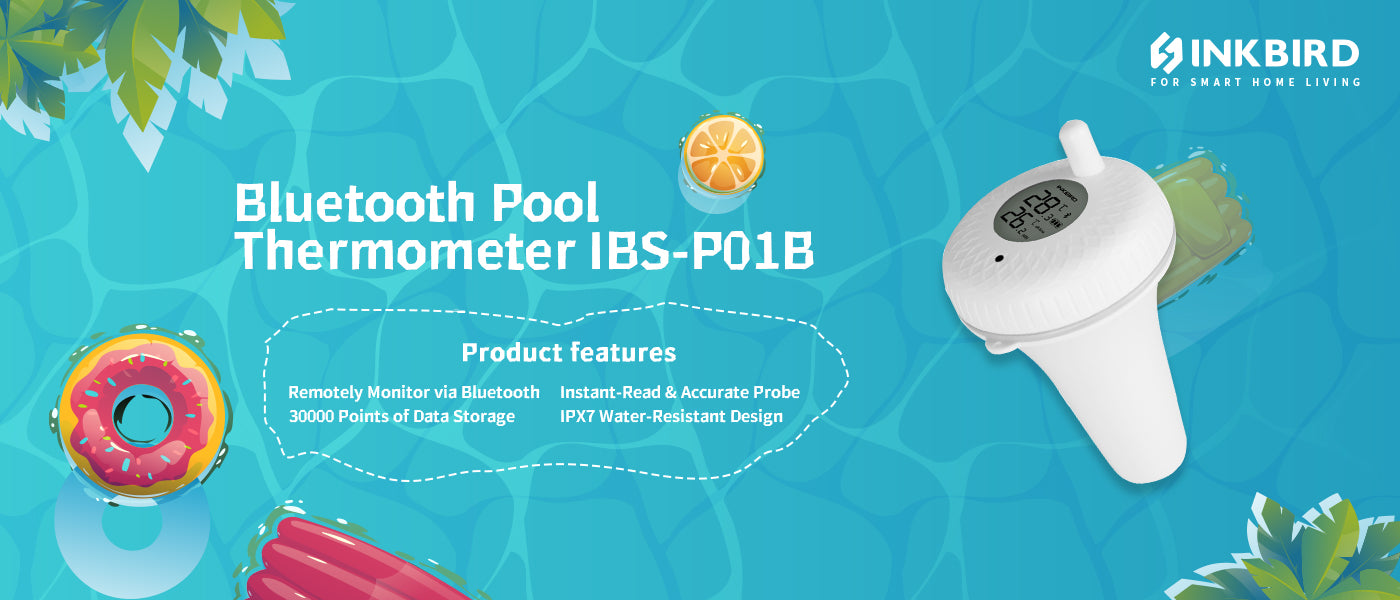 Technical Support Materials:
Please click to download the technical support materials such as user manuals and product APPs Click Here
Battery: 2*AAA 1.5V Battery(not included)
Temperature Measurement Range: -40℃~70℃/ -40℉~158℉
Temperature Measurement Accuracy: ±1℃/±1.8℉
Temperature Display Accuracy: 0.1℃/±0.1℉
Waterproof Level: IPX7
Temperature Sampling Period: 10 seconds
Warranty: 1 year