How To Choose A Good Temperature And Humidity Sensor?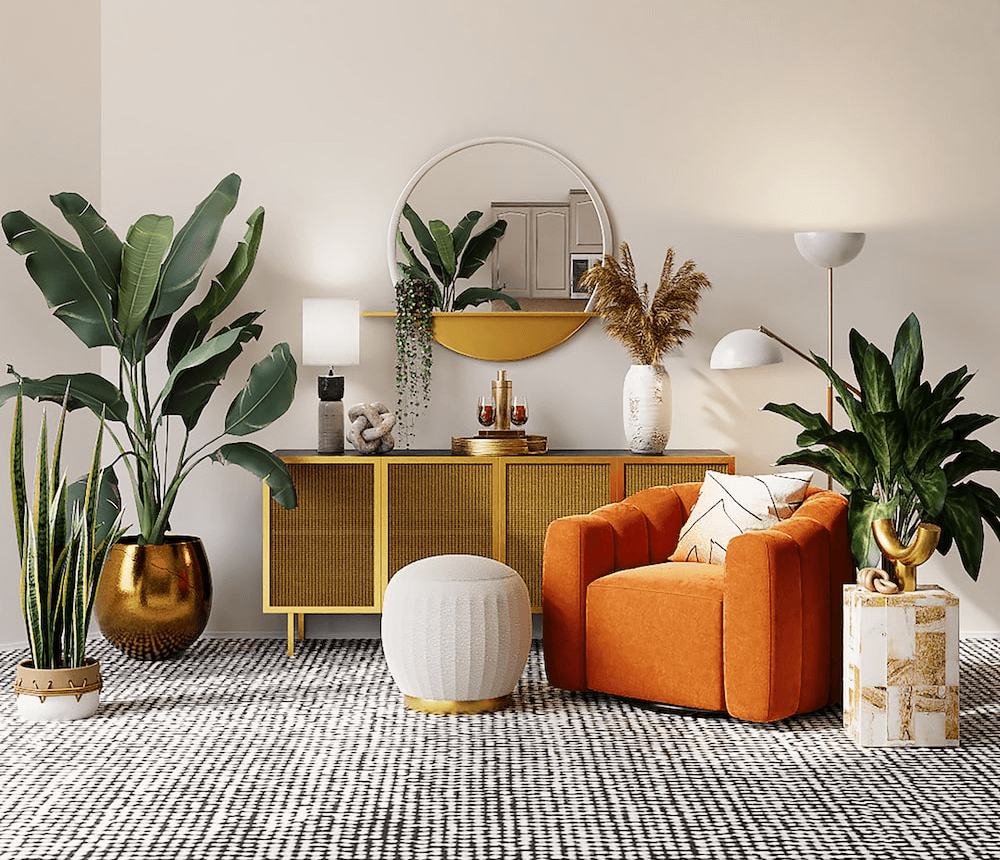 Temperature is important in all areas of natural science, including physics, chemistry, earth science, astronomy, medicine, biology, ecology, material science, metallurgy, mechanical engineering, and geography, as well as most aspects of daily life. Humidity is the concentration of water vapor present in the air. Water vapor is the gaseous state of water that is usually invisible to the human eye and can affect personal comfort. Therefore, humidity control is often important for people with respiratory or rheumatic diseases. By proper control of temperature and humidity, we can provide an optimal living environment for our family, pets, or anything that requires specific temperature and humidity.
To get to know the temperature and humidity levels around us, we need a temperature sensor and humidity sensor, or a combo of them—a temperature and humidity sensor, which is more convenient and efficient. In the past, when choosing a temperature and humidity sensor, we may only focus on the following points:
Sensitivity and accuracy
Long-term stability
Cost-effectiveness
But things change over time. Our requirements for proper environmental sensors should evolve with the times, and we deserve something more intelligent, more humanized, and more long-lasting. Here we can turn our attention to the INKBIRD IBS-TH3 Wi-Fi Temperature and Humidity Sensor. In addition to the above features, this sensor has more than we expected, including Wi-Fi capability, alarm function, multi-connection function, cloud data storage, etc.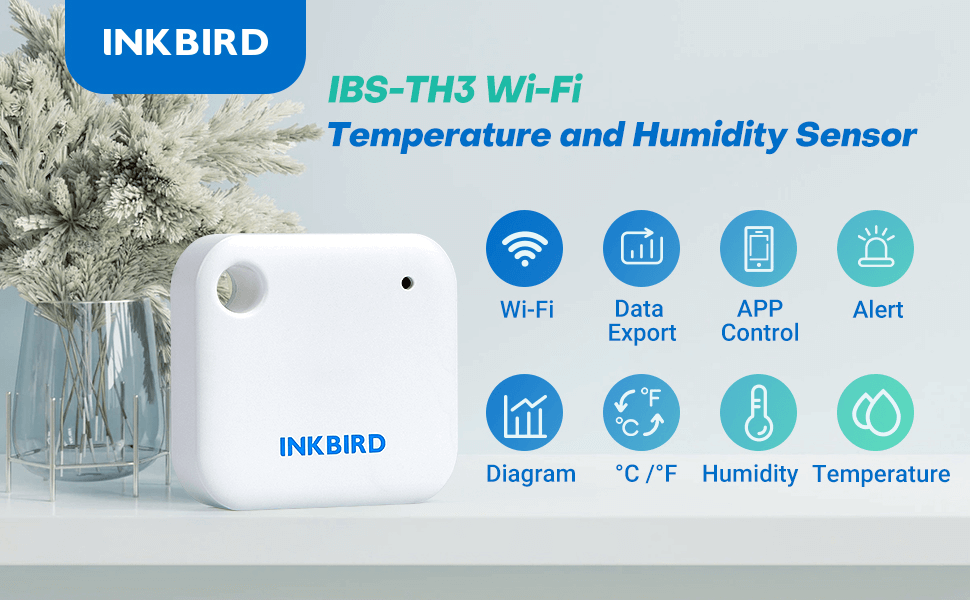 How does it become a better choice or even a new benchmark in the market? We can learn from the description below.
24-hour monitoring, 24-hour protection
Thanks to its Wi-Fi functionality, it can pair with a Wi-Fi network and connect to our smartphone, allowing us to control it and monitor real-time temperature and humidity wherever we are. Using an internal high precision sensor with high measurement accuracy, ±0.3℃/±0.5℉ for temperature and ±3%RH for humidity, and supports calibration, it can consistently provide accurate temperature and humidity results. By paying close attention to temperature and humidity anytime, anywhere, we can ensure that our homes are suitable for living.
Instant reminders to prevent damage
It supports an alarm function, which makes it more reliable. We can individually set a safe range for temperature and humidity. Whenever the detected temperature/humidity exceeds the preset range, we get alerts and notifications from the smart INKBIRD App. Therefore, we can take immediate protective measures to prevent costly and irreparable damage. By the way, all alarm records are visible on our smartphones.
Sampling and uploading without delay
The sampling interval is settable from 10 minutes, 30 minutes, 60 minutes, 120 minutes, 180 minutes, and 240 minutes. The longer the interval we choose, the longer the sensor will last on three AAA batteries. For example, if we set the sampling interval to 60 minutes, the default interval, the sensor will continuously work for 3 to 6 months. Whenever it connects to our smartphone, it automatically syncs the sampled data with our smartphone, which may take a few seconds. We can press the side button to speed up data synchronization.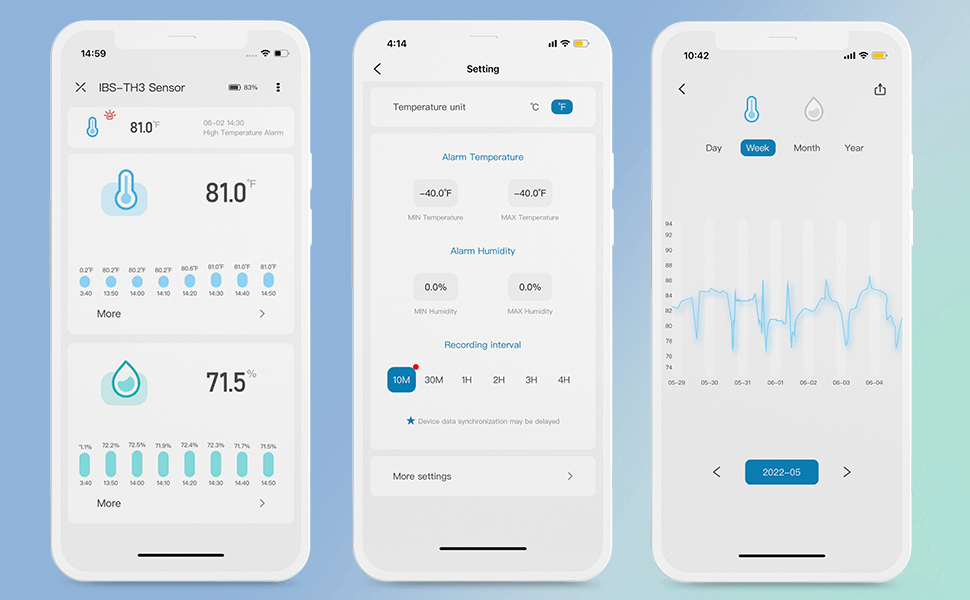 Data storage and export, ideal for investigators
All temperature and humidity data within a year are stored in the cloud. We can view them on the app at any time and export data for selected times into a CSV file through email. This data storage capability for deeper data investigation is very useful for people who are growing plants, cultivating mold, or observing any long-term object. The deeper we get insight into the temperature and humidity changes, the better we can understand what we observe.
Every corner of the home can be supervised.
One INKBIRD IBS-TH3 Temperature and Humidity Sensor can be simultaneously connected to many smartphones and vice versa. With the one-to-many connection, we can place one sensor in each room and monitor the environmental quality of each space in our home through a smartphone. This sensor is multipurpose that it is not only suitable for living places but only is suitable for incubators, greenhouses, wine cellars, cigar humidors, cases for musical instruments, etc.
All in all, today's temperature and humidity sensors should feature intelligent functions such as the INKBIRD IBS-TH3, making temperature and humidity monitoring more convenient. Through these smart gadgets, we make invisible things in the air visible and make life more controllable.
By Shirley