TRULY WIRE-FREE
FOR RELAXING COOKING
Wire-free, get rid of the mess of wires and eyeballing cooking.
Remotely monitor the cooking in Barbecues, Grills, Smokers, Ovens,
Frying pans, and more.
TIPS:
1. Please insert the probe to reach the safe cooking line, and please do not expose the tip.
2. Please notice the metal container may affect the signal connection, such as the air fryer.
TWO-IN-ONE TEMPERATURE SENSORS
WITH HIGH ACCURACY
Measures the internal & ambient temperatures simultaneously.
Wide measurement range:
lnternal temperature: -10~100℃/14~212℉
Ambient temperature: 0~300℃/32~572℉
High accuracy of ±1℃/±1.8℉.
Temperature calibration.
SLEEK AND SIMPLE DESIGN FOR MORE
zirconia ceramics
handle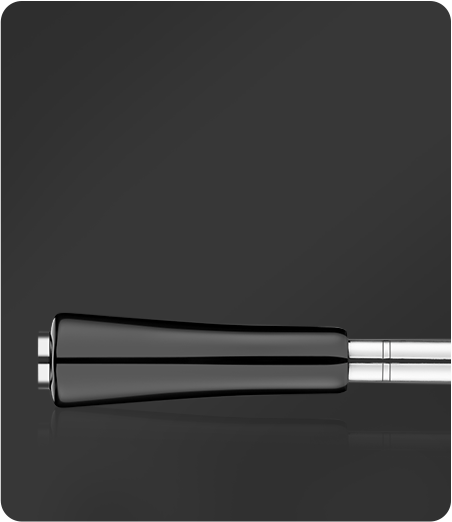 Embed with a sturdy and heat-resistant
zirconia ceramics handle to be more
practical and durable.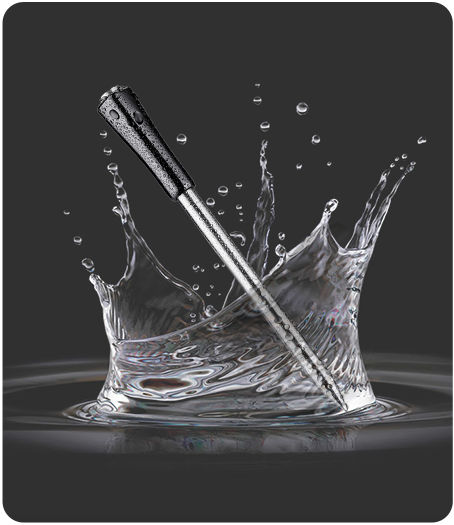 IP67
waterproof
6mm in diameter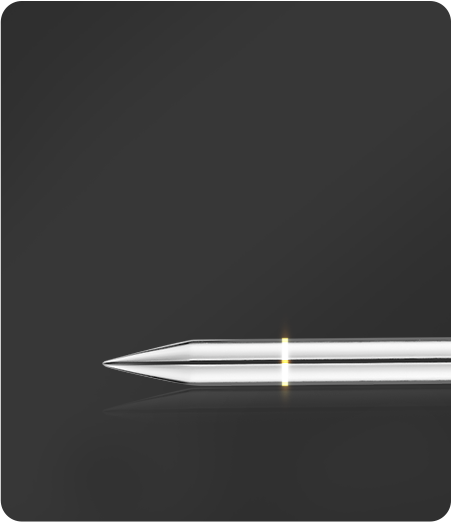 Easy to insert without damaging the
meat while keeping its taste.
FASTER CHARGING PROVIDES
A LONGER USAGE TIME


25
minutes

25
hours

7
days
Fully charged at 25 minutes for the probe.
Lasts up to 25 hours at high temperatures and 7 days at room temperatures on a full charge.
MORE THAN A CASE BOX
A charging dock.
A repeater.
(Access to Bluetooth signals via connecting with the case.)
A storage box.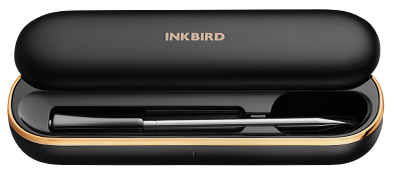 Built-in 500mAh capacity
lithium battery.
The magnetic back design.
Light and portable, easy to use.
WIRELESS CONTROL VIA
THE INKBIRD APP
TO GET DIVERSIFIED
COOKING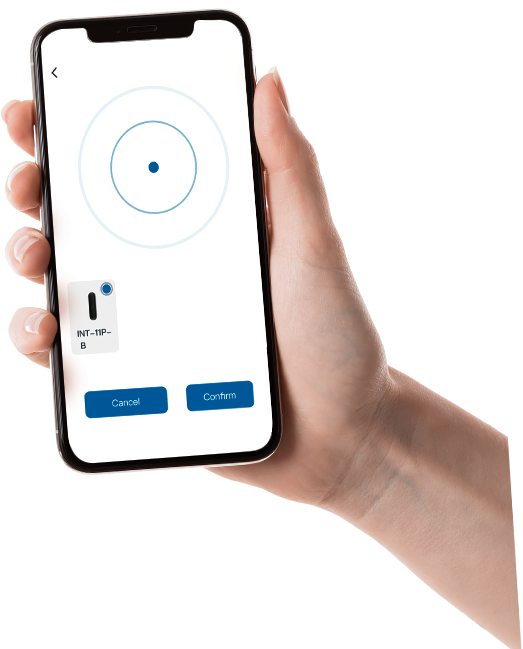 Bluetooth 5.1 connection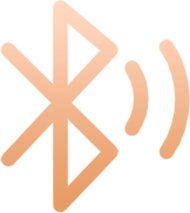 Up to 300 ft (91m) long distance range.
280ft (85m) between the phone and the case,
20 ft(6m) between the case and the probe.
Automatically store 30 minutes of offline data. No worry about
the data loss anymore.
30 minutes
30 minutes
Up to 26 types of USDA preset meat with custom settings.
Multiple alarms to avoid under-/overcooking.
Temperature graphs.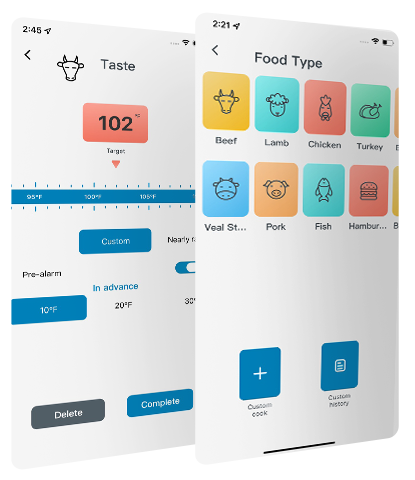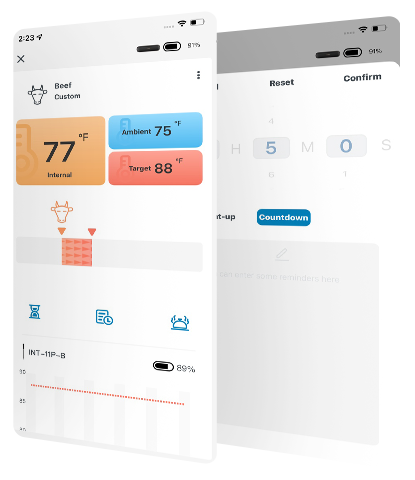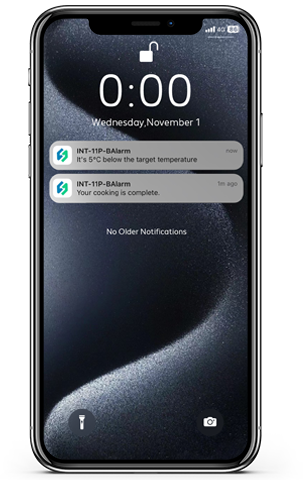 EASY COOKING, BETTER LIVING
The simple and thoughtful design brings a convenient and pleasant cooking experience, delivering every bite of a delicate taste.
With INKBIRD INT-11P-B, cooking as a pro is a breeze!
Recommended by
Join Professional, BBQ & Grilling Enthusiast and Tech Geeks to find out more about INT-11P-B
INKBIRDs' First Truly Wireless Thermometer - INT-11P-B
INKBIRD Wireless BBQ Thermometer | Full Review
The Best Easy Spatchcock Chicken Recipe - INKBIRD INT-11P-B Wireless Thermometer Review
Carnivore Diet Cooking: The King of BBQ
All New InkBird INT-11P-B 100% Wireless Thermometer Rotisserie Chicken
Almost Yardie Yardbird | NEW INKBIRD INT-11P-B Wireless BBQ Thermometer
Has Dad Finally Found The PERFECT Wireless Meat Thermometer | INKBIRD INT-11P-B Unbox & Review?
Why You Need to Try This Mouthwatering Honey Garlic Pork Loin Recipe for Thanksgiving
Hate dried out chicken breast? Here's my tip for moist and delicious chicken every time!
BBQ Game Changer! Testing out the NEW Wireless INKBIRD INT-11P-B #INKBIRD #bbqtools #bbqtips #bbq
How to make Spatchcock Chicken in the Oven | INKBIRD INT-11P-B Wireless Thermometer Test
WHY YOU need to STOP Cooking Plant based Meat Like REAL Meat
FOUR Things to Cook With an INKBIRD Wireless Thermometer(INT-11P-B)
INKBIRD INT-11P-B Wireless Meat Thermometer Review & Test
Easier Than Brisket? - SMOKED CHUCK ROAST RECIPE With INKBIRD INT-11P-B Wireless Thermometer #recipe
How to Smoke a JUICY TURKEY for Thanksgiving with this Recipe & Tool (INKBIRD INT-11P-B)
Easy Smoked Turkey | Ash Kickin' Bbq
As Featured on
What do media and others think about INT-11P-B? Here are the answers.