5GHz,

Versatile, All In One

INKBIRD IBT-26S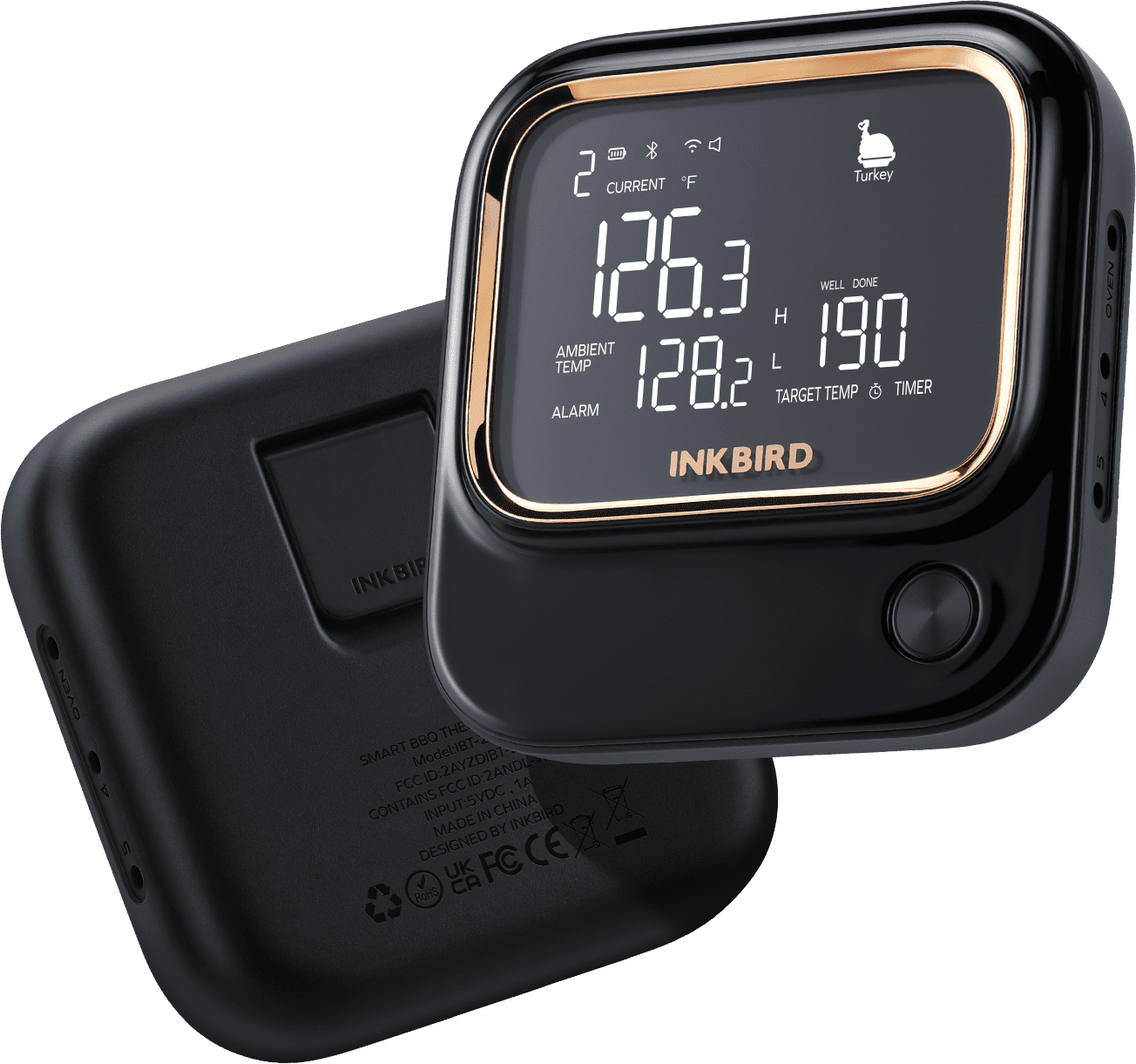 CRAFTMANSHIP
INNOVATION
Passion
Bluetooth & Wi-Fi
Smart BBQ Thermometer IBT-26S
Release your cooking, barbecuing, grilling
Passion in your hands, heartily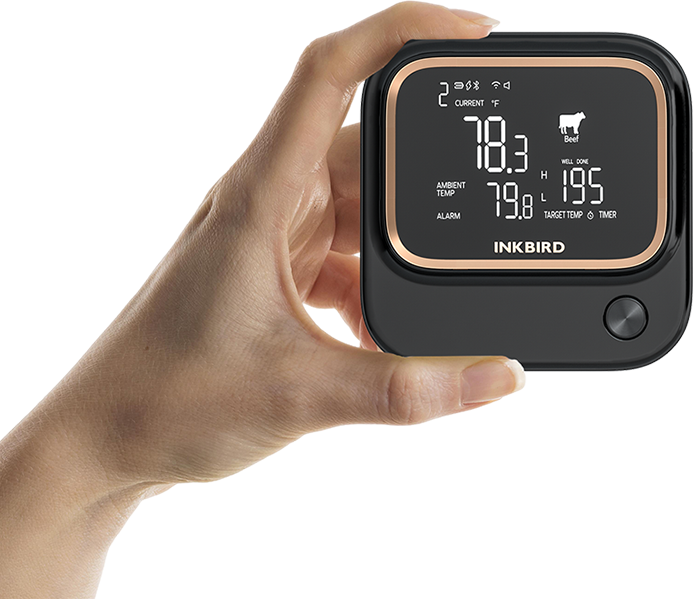 INKBIRD IBT-26S
5G WIFI & Bluetooth
BBQ Thermometer
INKBIRD IBT-26S WIFI Food Thermometer, with 4 Food-grade Probes, INKBIRD APP Control, USDA Meat Presets, Temperature Alarm and Timer, Backlit LCD with Adjustable Brightness.
Buy now
With 5GHz Wi-Fi chip Faster speed
Lower latency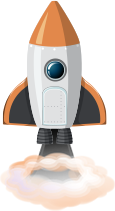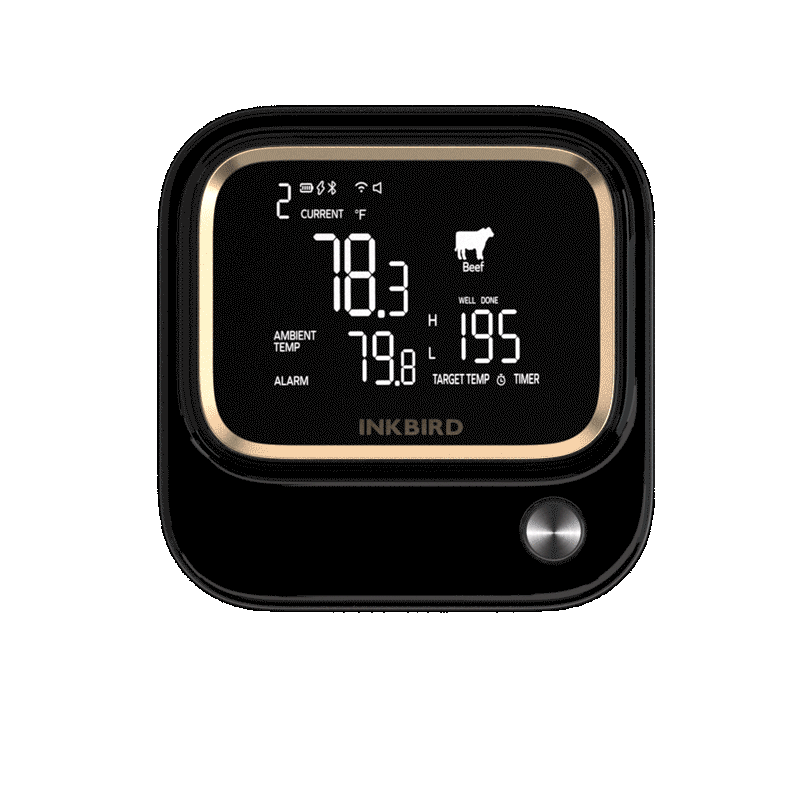 The First Food Thermometer With 5GHz Wi-Fi
TECH & ART
Combination
Champagne gold & rectangle design;
Stadium-like frame indicates the combination of technology and art;
Integrating magnetic back and foldable stand supported.
Experience it now

Everything Is Under Control

Meat Presets (23 choices)

Temp. Graph

Temp. Alarm

Countdown Timer

History Export

Select ℃/℉

Adjust Brightness

Change Ringtone
It features Bluetooth and Wi-Fi capabilities that allow us to control and monitor grilling from a smartphone. With the help of its temperature alarms and several smart functions, we can always grill aromatic, juicy, and delicious meats.
2-in-1: connection
Wifi Bluetooth integrated
for more practical, more convenient and more stable
connection mode: integrating Bluetooth 5.1 and 5G WI-FI connection;

Wi-Fi State
2.4 GHz Wi-Fi
5 GHz Wi-Fi
Bluetooth State
Bluetooth distance
50m/164ft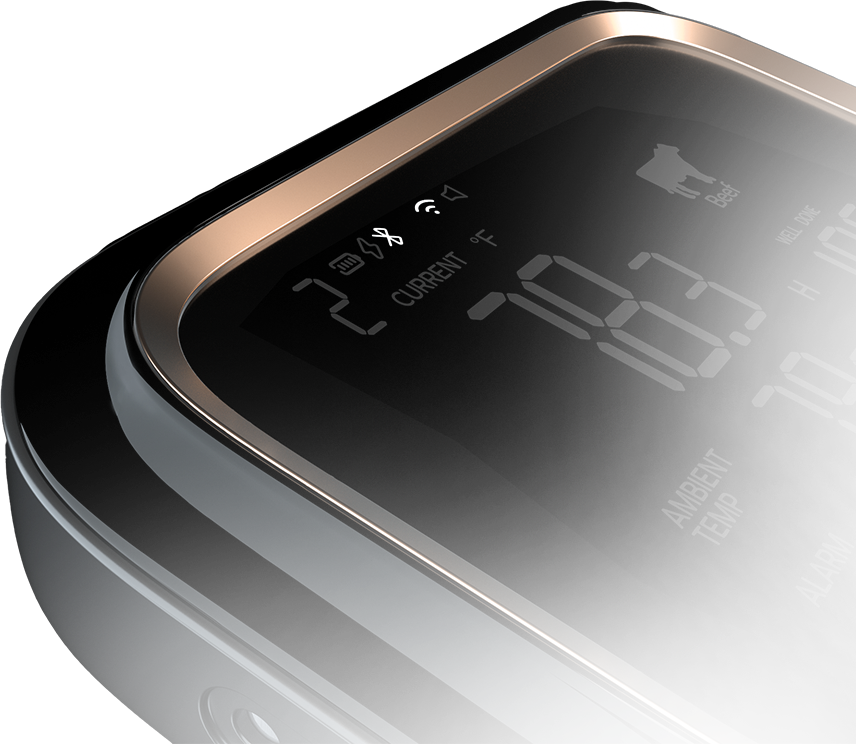 Adjustable LCD Backlight Screen
The screen brightness is adjustable from the INKBIRD App, enabling us to check the real-time cooking temperature in any lighting situation.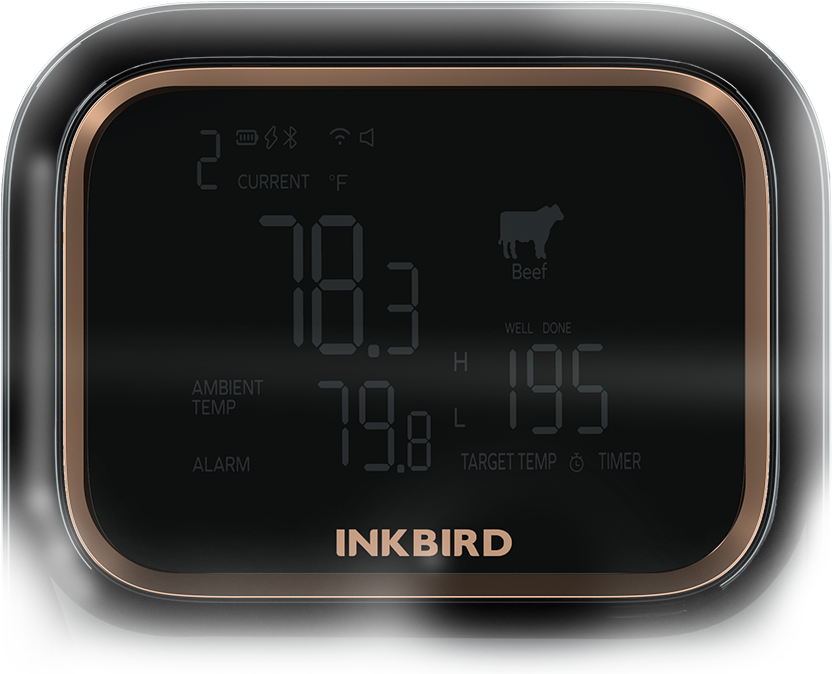 It is adjusted remotely from INKBIRD app
PRECISE PERFECT TASTE
Outdoor BBQ
Indoor BBQ
Baked bread
BBQ chicken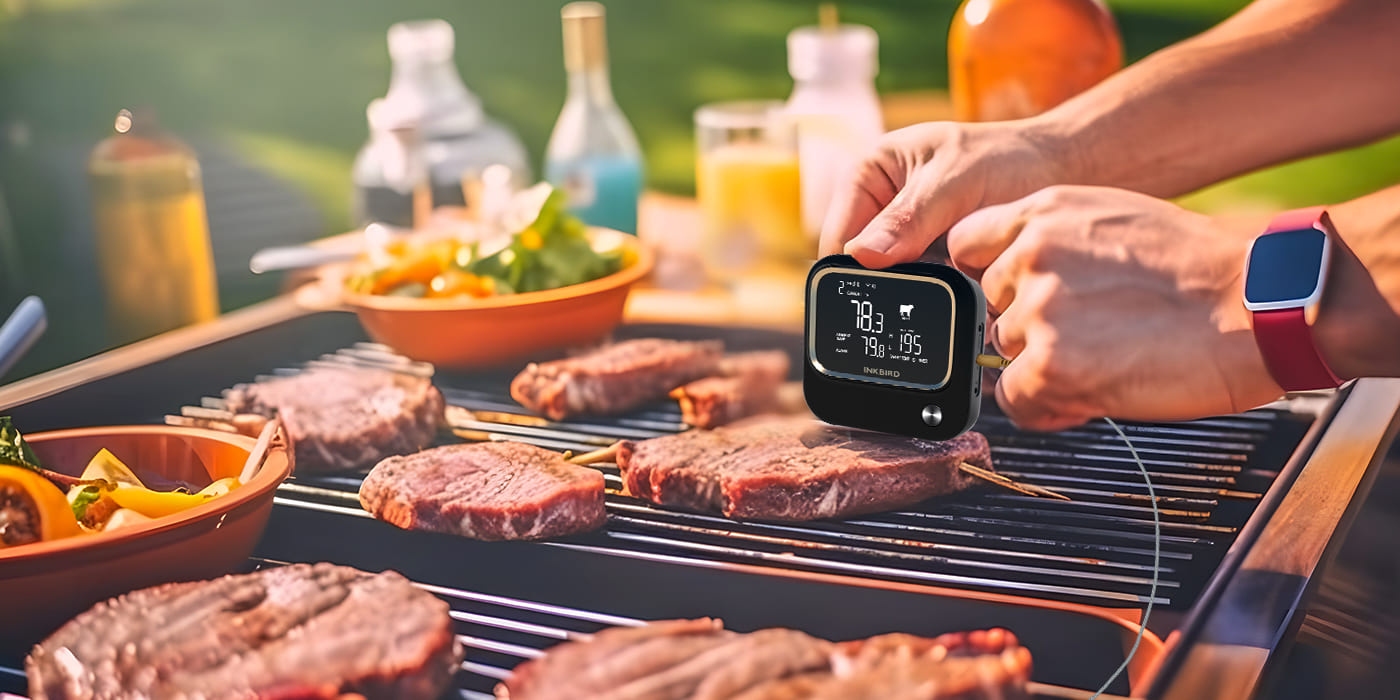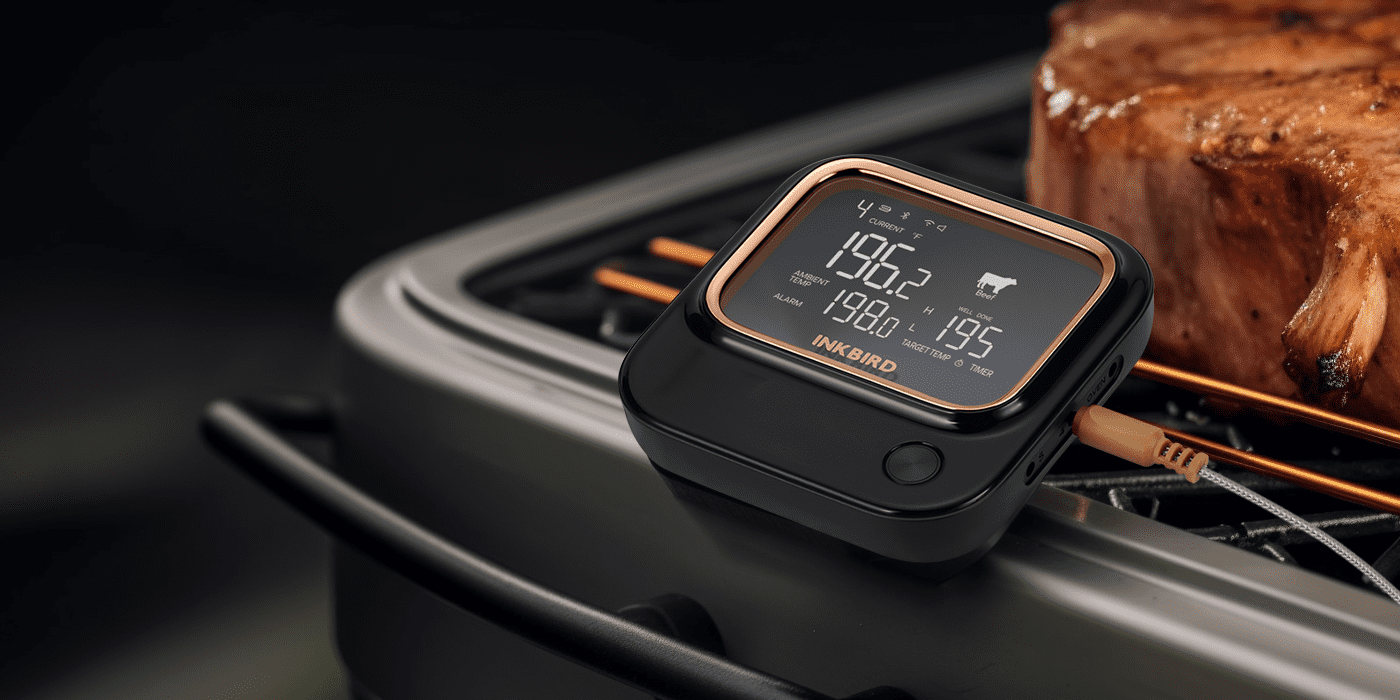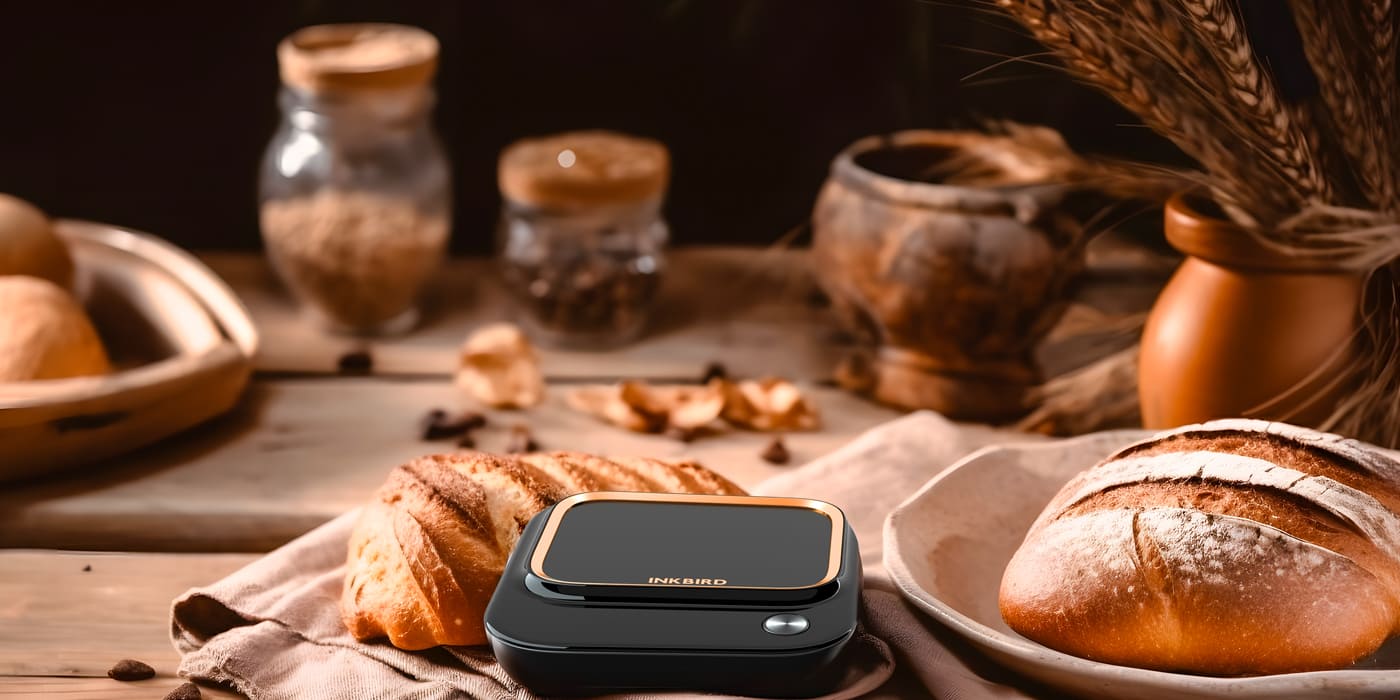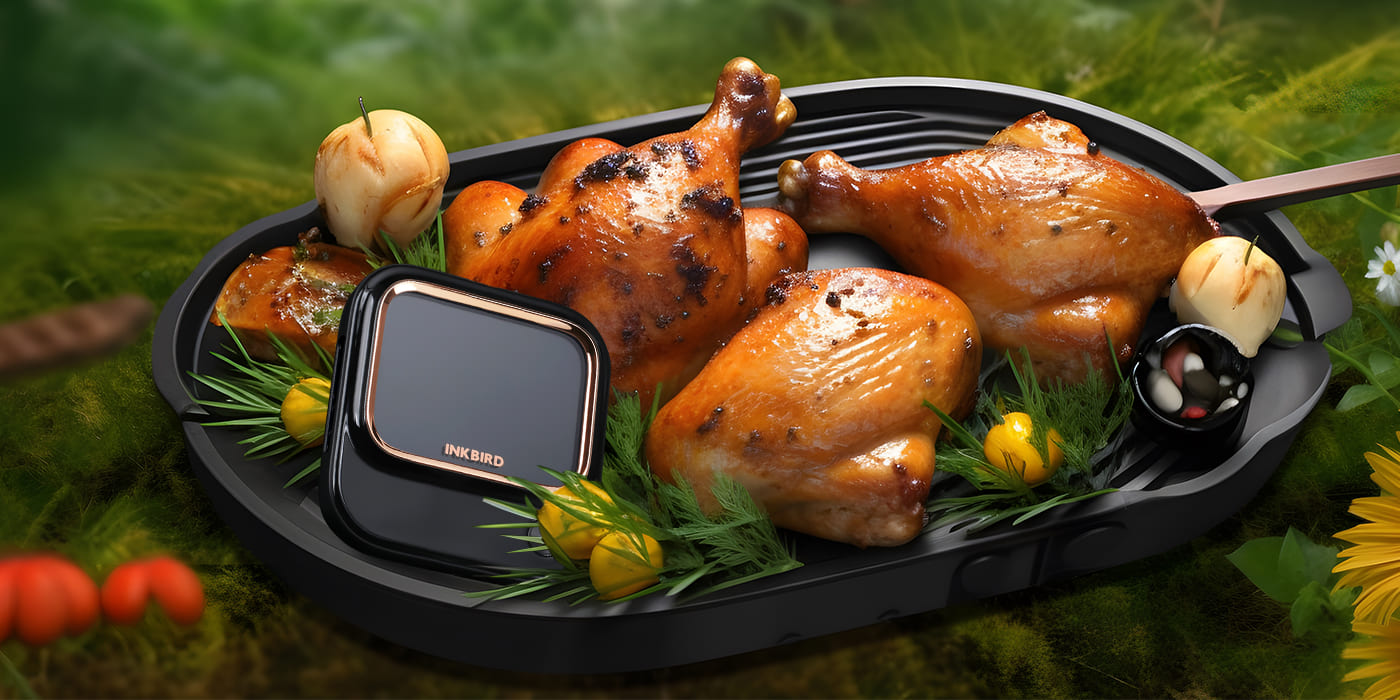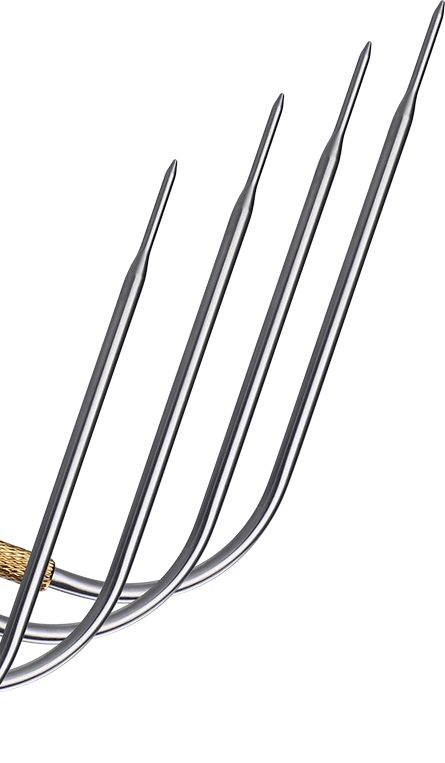 4 Meat Probes
Food-grade stainless steel
No effect on food taste
Supports up to 5 meat probes and 1 oven probe;
Accuracy of 0.5℃/0.9℉ for each probe;
Ensures high-precision probe readings for easy monitoring of multiple types of food temperatures and precise temperature control within the oven.

4 types
different probes

Support calibration

Accurate at 0.5℃/0.9℉

Fast response in 0.1 sec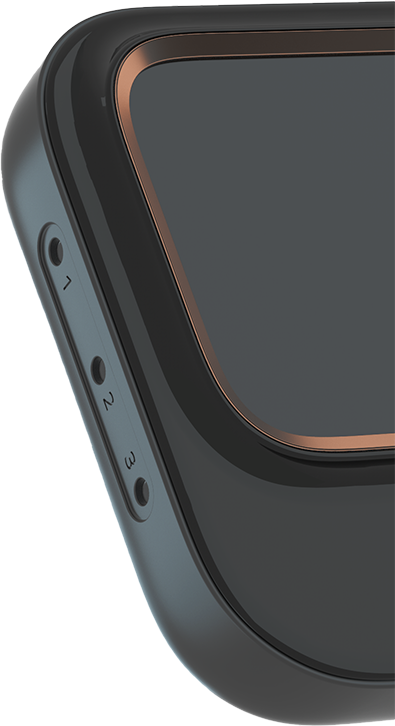 Visualized and Real-time Monitoring Temperature Chart
Data storage period: up to 1 month in the cloud and data history exportable.
All in one INKBIRD APP
UP TO
23
USDA preset recipes
Monitor the cooking temp remotely;
Adjust the backlight remotely;
Set high/low-temp alarms to avoid cooking failures;
Customize countdown timers;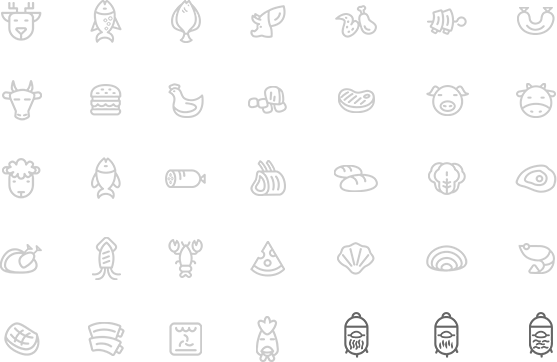 Recommended by
Join Professional, BBQ & Grilling Enthusiast and Tech Geeks to find out more about IBT-26S
Smoked Huli Huli Style Throned Chicken - INKBIRD 5G Smart Thermometer Review
INKBIRD IBT-26S 5G Thermometer Review | Chicken and Steak Cook!
Smoked Pork Butt - INKBIRD IBT-26S 5G Thermometer Review
"Review On The First 5G BBQ Food Thermometer INKBIRD IBT-26S"
Smokin' Chipotle Grilled Chicken Recipe. Crispy and Juicy. INKBIRD 5G WIFI BBQ Thermometer IBT-26S.
Pulled Pork for Carnitas Recipe | INKBIRD 5G Meat Thermometer Review
Smoked Pork Butt | Easy Pulled Pork On The LSG Pellet Grill!
Cook Like a PRO with the INKBIRD IBT-26S 5G Thermometer!
INKBIRD IBT-26S 5GHz Wi-Fi Unboxing and Product Review
Can he win my heart with steak (with a little help from the INKBIRD IBT-26S!)
INKBIRD IBT-26S 5G WI-FI SMART THERMOMETER REVIEW | 5G WI-FI SMART BBQ THERMOMETER.
Deli Style Roast Beef Made Easy With The INKBIRD IBT-26S 5Ghz Wi-Fi
Cherry Pineapple Habanero Spatchcock Chicken | INKBIRD IBT-26S 5Ghz Wi-Fi Thermometer
Easy Grilled Ribeye Steaks with the INKBIRD IBT-26S Thermometer
Honest Review of The All New INKBIRD Bluetooth, 2.4G and 5.0G WIFI Smart BBQ Thermometer!
Easy to Follow Pulled Pork Recipe | INKBIRD 5G WIFI BBQ Thermometer IBT-26S Review
How to Cook a Perfect Prime Rib
Unboxing and Testing the Amazing INKBIRD IBT-26S 5G Thermometer – You Won't Believe the Results!
Putting the NEW INKBIRD IBT-26S to the Ultimate Test!
UNBOX/REVIEW INKBIRD (6 PROBE PORTS!!) 5G WI-FI Smart BBQ Thermometer | IBT-26S 5G
INKBIRD Worlds First 5Ghz Thermometer test and review
Are MEAT THERMOMETERS the BIGGEST Game Changer for Barbecue & Grilling? (INKBIRD IBT-26S Review)
Make Better BBQ With The ALL NEW INKBIRD IBT-26S 5G
As Featured on
What do media and others think about IBT-26S? Here are some answers.