HIGH-CLASS
SENSOR
Equips with a world-leading Swiss sensor Sensirion with high accuracy and every 2 seconds for data refreshing. MORE PRECISE, MORE STABLE & MORE RELIABLE

IBS-TH5
Versatile Monitor For Our Cozy Life
This high-end temperature & humidity monitor brings a full range
of experiences to enjoy a comfortable home life.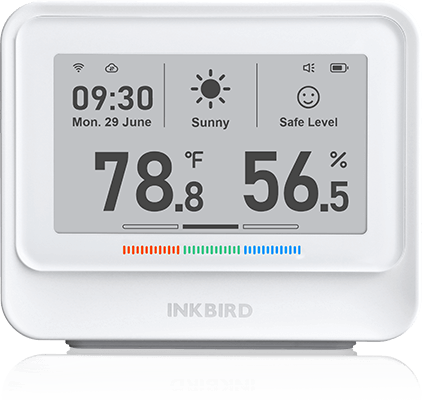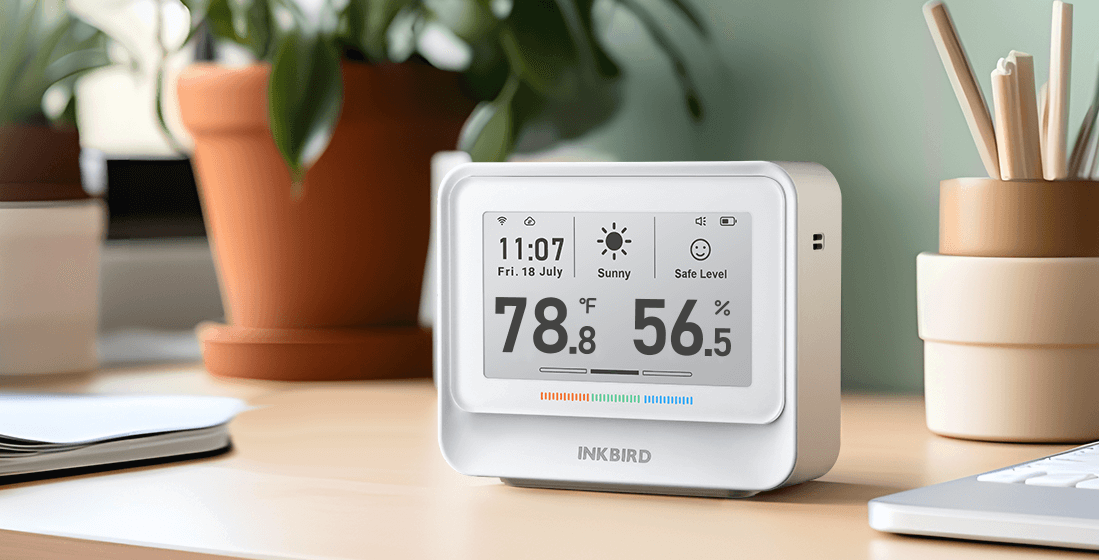 Monitoring Indoor Temperature and Humidity
Real-time ambient temperature:

0-50℃ (32℉-122℉)

; Real-time relative humidity:

0-99% RH

;
Synchronize Local Weather Info & Forecast In Time
Synchronize the weather data in time from local weather sites after the WiFi connection.




-Click the top button once to see the next day's weather forecast for 5 seconds;
-The weather data is updated every 10 minutes.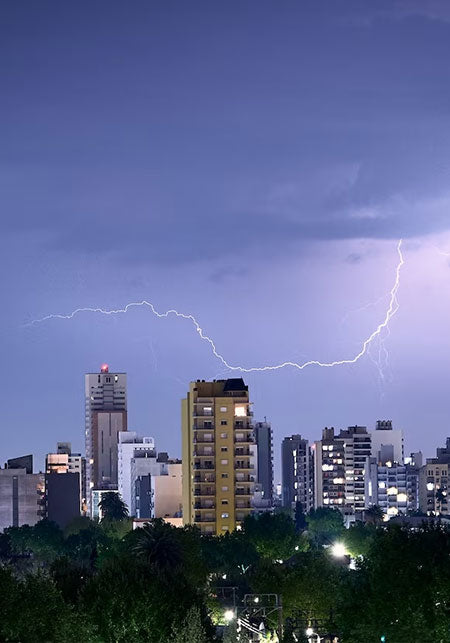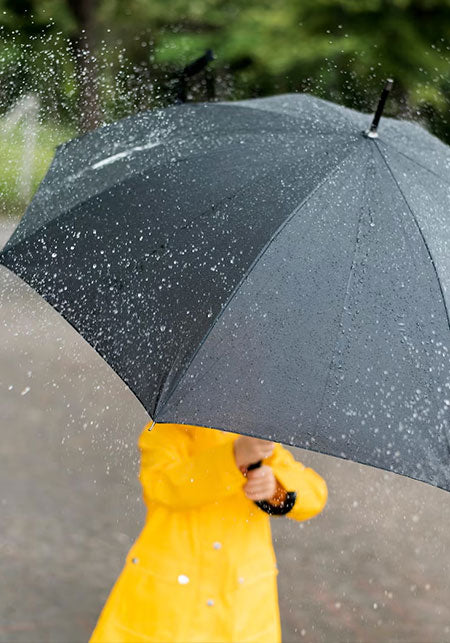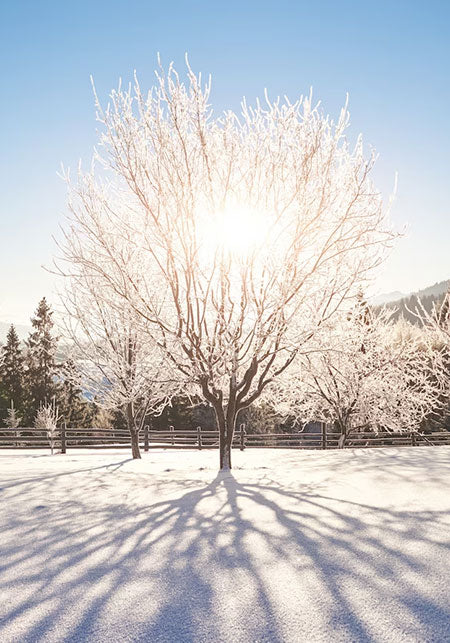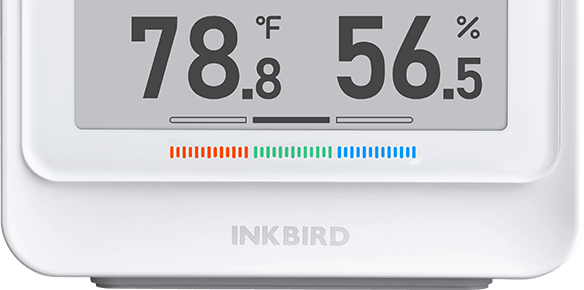 Environmental Comfort Level Indication
dry level:

<30%;
comfortable level:

30%-60%, 20-26℃(68-78.8℉);
wet level:

>60%;
When the humidity is 30-60%, but the temperature is not 20-26℃ (68-78.8℉), the indication will go to no color.
Time Information
Clock, date, day of the week will be displayed after the WiFi connection.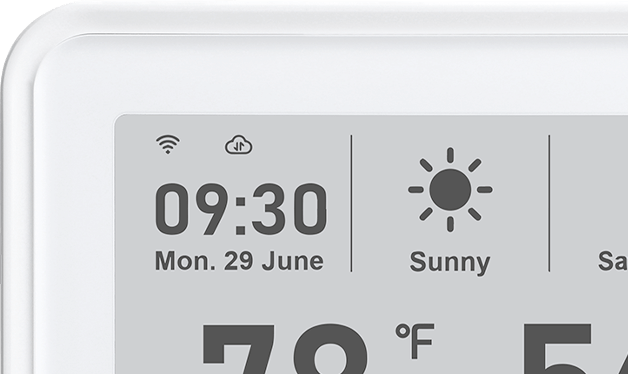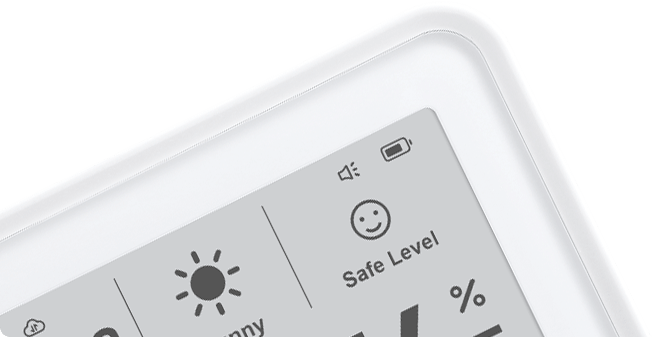 Influenza Virus Survival Risk Assessment
Assessed by the monitoring data of humidity & temperature and the data of standard atmospheric pressure, the drier and colder the environment, the higher the risk level. Display with Safe Level, Moderate Risk, and High Risk.
WiFi Connection For Cozy Life
Real-time weather, time information(clock/date/week of the day).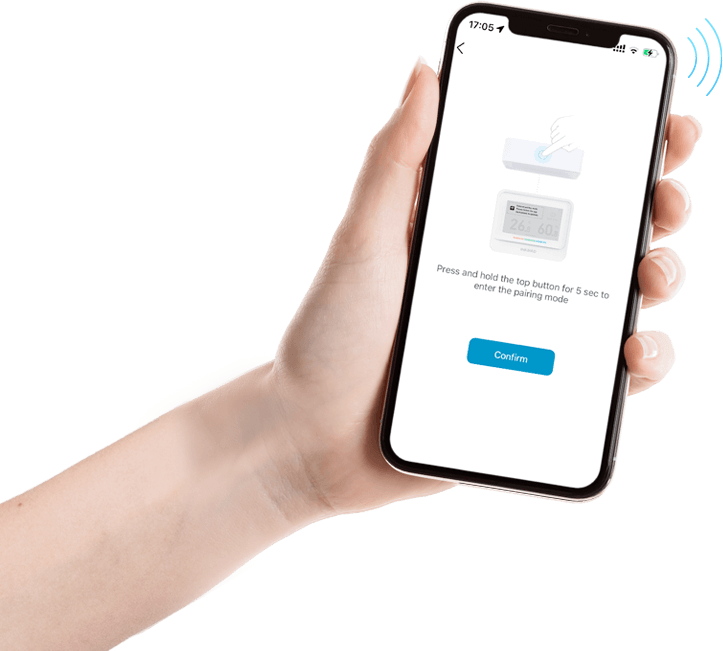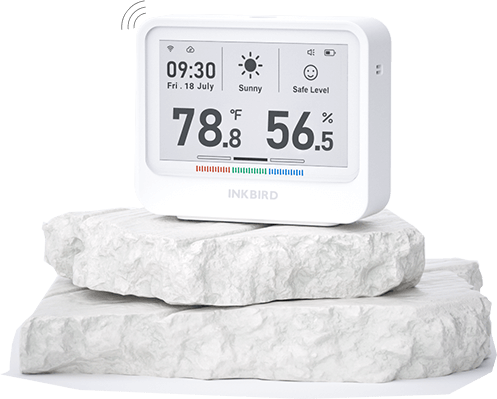 3.71 Inches Large Electronic INK Display

High resolution

Ultra-wide viewing angle

Easy to read eye-friendly

Reasonable layout
Built-in & Rechargeable Lithium Battery
2000

mAh
Built-in lithium battery
12

mths
A full charge lasts
60

mins
Data upload interval

CHECK ALL BY INKBIRD APP
View all upgrading data of temperature, humidity, environment assessment and time; Receive instant temperature, humidity, and environment alarm notifications; Up to 2 years of data stored in the cloud and support exporting.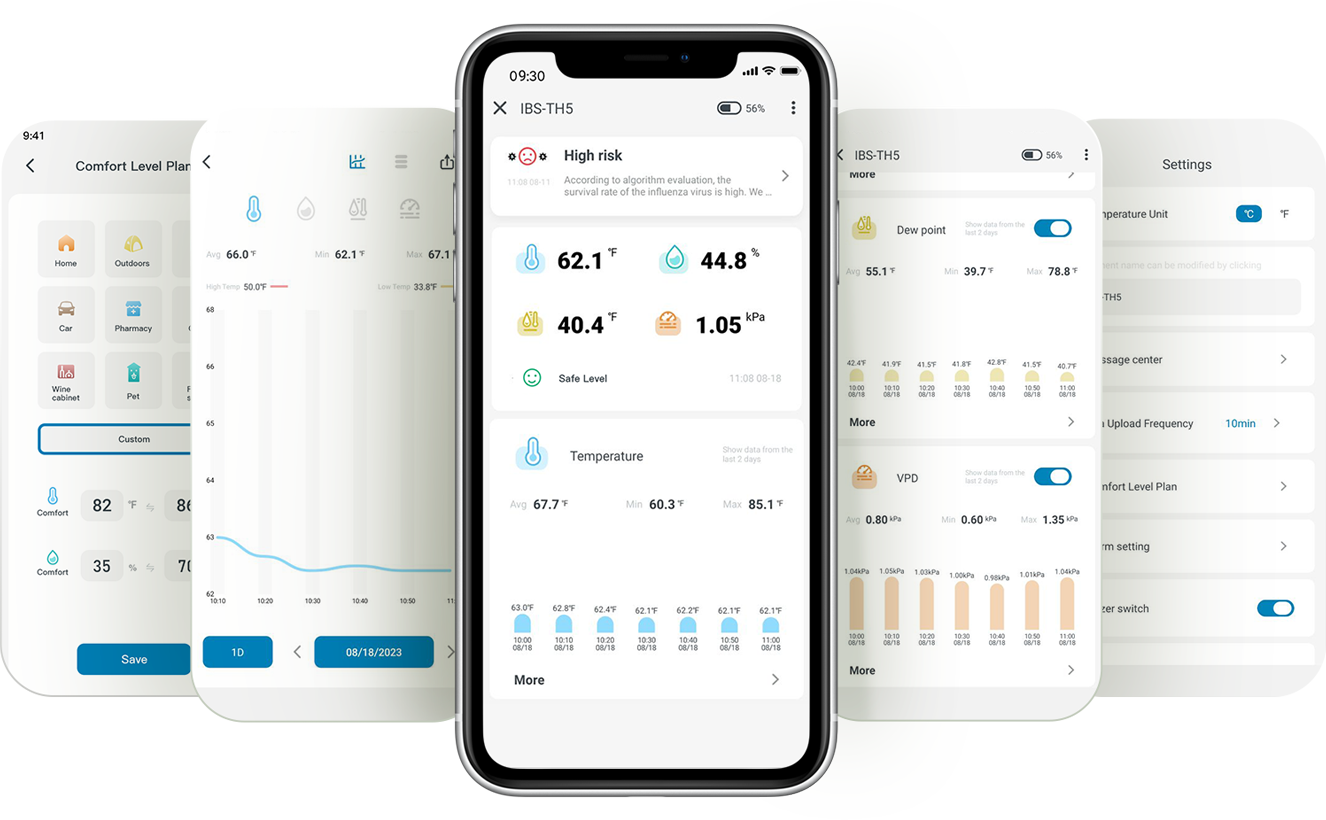 Recommended by
Join Professional, Homeliving Enthusiasts and Tech Geeks to find out more about IBS-TH5
INKBIRD IBS-TH5-WiFi Thermometer Hygrometer: Your Ultimate Guide to a Smart Weather Station!
INKBIRD IBS-TH5 Review - Smart Thermo Hygrometer with E-Ink Display
Bringing all of my Cactus back inside for the season | INKBIRD Giveaway!
🍄 Temp, Humidity, and Pinning 💜: How to MAXIMIZE Flush! Plus INKBIRD Product Review!
Unboxing INKBIRD IBS-TH5-WIFI Home Weather Station Thermometer Hygrometer : Good Tech Cheap
Plant Updates with Temperature & Humidity Sensor [@INKBIRD]
INKBIRD IBS-TH5 Reviewed: Top Features & Honest Thoughts
Smart Temperature & Humidity Sensor | INKBIRD IBS-TH5
INKBIRD IBS-TH5 Review | Humidity + Temperature Sensor for your Plants
🔥REVIEW🔥 INKBIRD IBS-TH5-WIFI 8-in-1 WiFi Thermometer Hygrometer, Home Weather Station for Home
INKBIRD IBS-TH5-WiFi Review & Setup Guide - Smart Home Essentials
How to Track Your Houseplants Temerature and Humidity - INKBIRD REVIEW
The Next Generation of Humidity Meters | Reviewing the Humidity Sensor INKBIRD IBS-TH5-WIFI
Tropical Houseplants and Humidity! Let's talk Humidifier's & Sensors for your plants …
As Featured on
What do media and others think about IBS-TH5? Here are the answers.