Water Quality Tester ITDS-01
INKBIRD ITDS-01 is a water quality tester that helps us know the quality of water and it is widely used for drinking water, cooking water, bathing water, laundry water and other waters. "Instant & Accurate Reading: INKBIRD ITDS-01 is equipped with food-grade stainless steel probes for measuring the quality of domestic water instantly and accurately. It can measure the TDS value ranging from 0~4995 ppm and the EC value ranging from 0~9990 μs/cm.
*The final price is subject to Amazon.
Main Features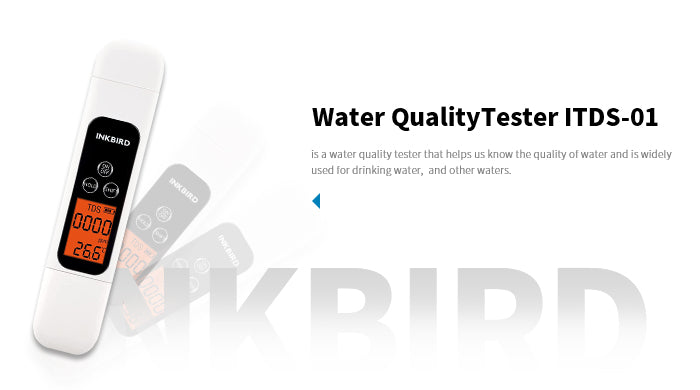 Fine Design with A Large LCD: Besides a larger LCD screen than others, ITDS-01 has been equipped with a backlight to check data clearly in the darkness. We will love it more because of its shell with a comfortable feel.
Auto-Off & Lock Functions: There is a Hold button on ITDS-01 to lock the measured data on the screen, making it more convenient to check data. ITDS-01 will automatically be off if there is no operation over 5 minutes to save power.
Simple & Easy to Use: To check the water quality, we only need to turn it on and submerge its probes lightly in the water, then lock the screen when the reading remains stable. By referring to the water quality grade table, we can confirm the quality of the test water.
Multipurpose Water Tester: ITDS-01 helps us understand the quality of water used for drinking water, bathing water, aquariums water, pools water and etc. It also helps us gain a clear insight into the nutrient levels in hydroponic setups, garden soil and so on.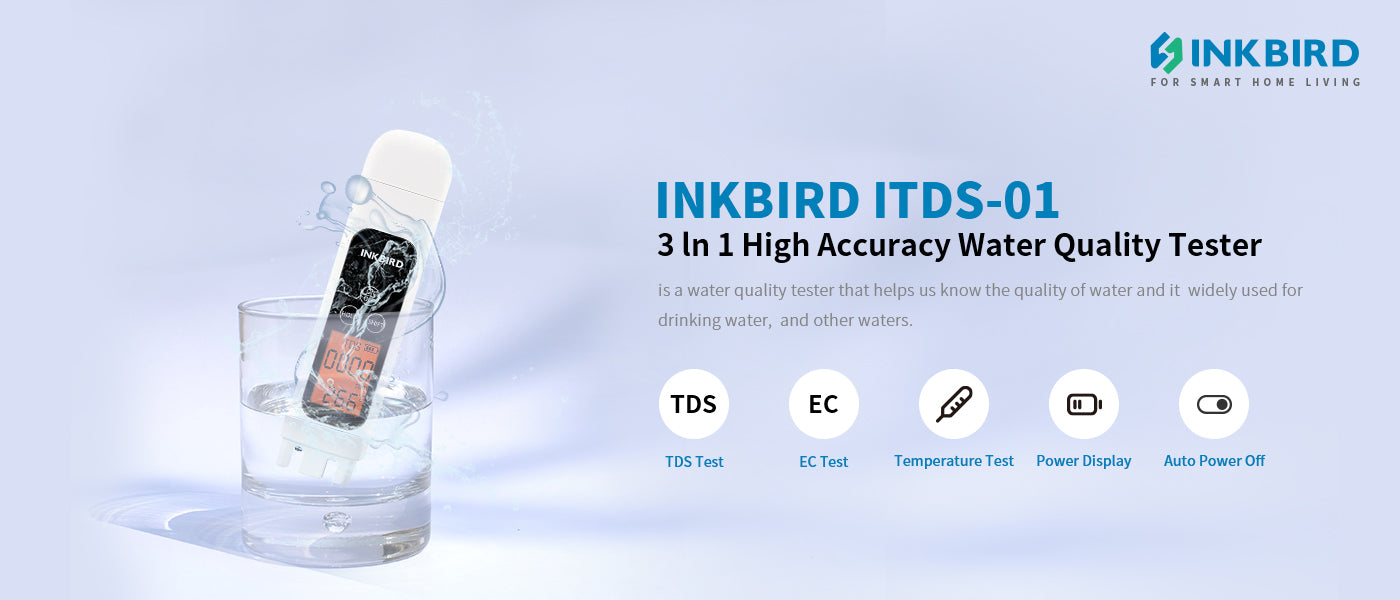 Technical Support Materials:
Please click to download the technical support materials such as user manuals and product APPs Click Here
Electrical conductivity: 0-9990us/cm
TDS: 0-4995ppm
Temperature Measurement Range: 0°C~80.0°C/ 32.0°F~176.0°F
Temperature Measurement Accuracy: ±0. 5°C/±0.9°F
TDS Measurement Accuracy: ±2%
EC Measurement Accuracy: ±4%
Net Weight: 51.0g
Dimensions: 153x33x18(mm)
Battery: 2 AAA Batteries
Power Consumption: 59 .4mW(with backlight on), 0.23mW(backlight off)