Main Features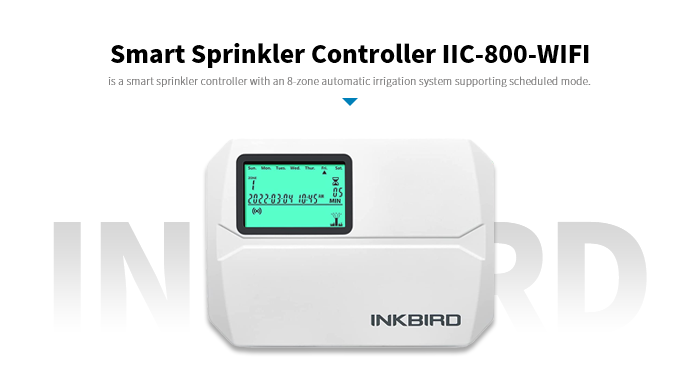 8-Zone Control: INKBIRD IIC-800-WIFI is designed for controlling irrigating of 8 zones and transforms our water sprinklers into an automation system, freeing us from the repeating routine of watering plants every day.
4 Options of Watering Period: There are four options when determining how often the timer will water — day of the week, odd days, even days, and an interval of a few days. We can separately customize a specific watering schedule for each zone.
Wi-Fi Connection: We can control IIC-800-WIFI on our phone via a 2.4Ghz Wi-Fi connection and monitor the watering processes wherever we are. It makes irrigation much more orderly, more traceable, and easier.
Seasonal Adjustment: IIC-800-WIFI features an adjustment function for seasonal changes, enabling us to adjust the watering duration we scheduled, improving the survival rate of plants as seasons change.
Rain Skipping Function: IIC-800-WIFI is compatible with rain sensors so that it can pause the watering schedules on rainy days, based on our settings, saving water, saving money, saving the life of our plants.
Non-Volatile Memory: Once setting, lifetime memory. IIC-800-WIFI is equipped with a non-volatile memory to permanently save all settings, even after a long time of blackouts.
Protective Cover: A heavy-duty cover comes with IIC-800-WIFI, preventing it from wind, sand, and dust. We can use the IIC-800-WIFI both indoors and outdoors.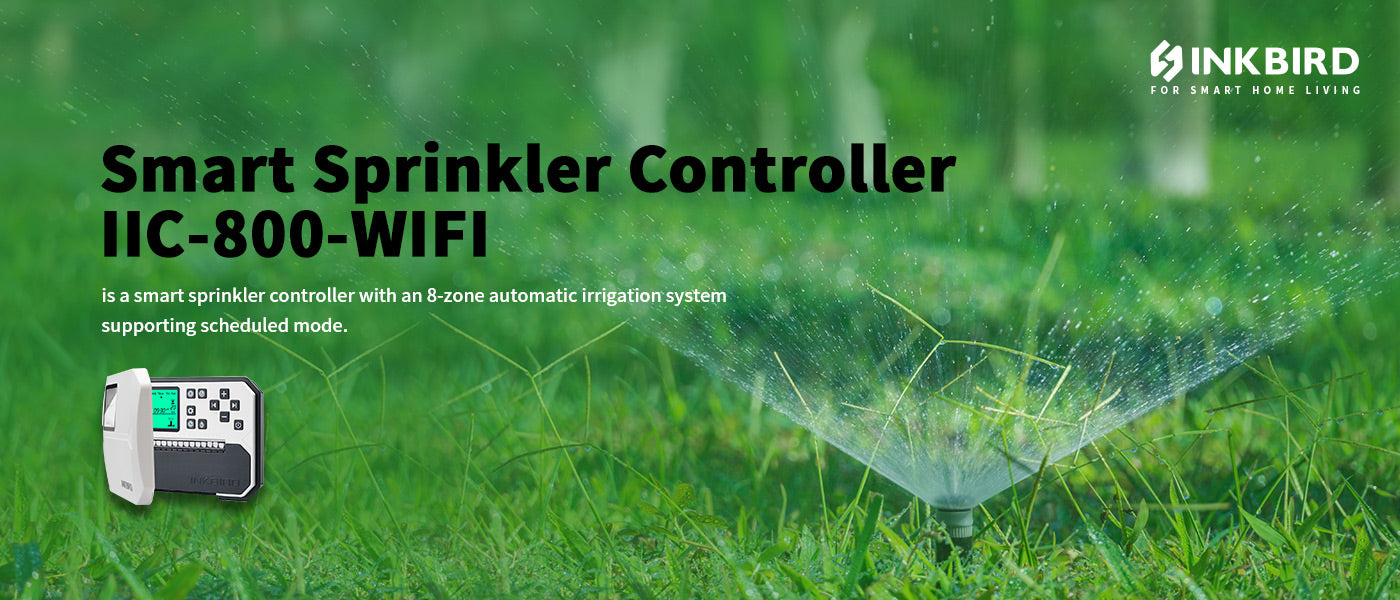 Technical Support Materials:
Please click to download the technical support materials such as user manuals and product APPs Click Here
Color: Black & White
Material: ABS Shell
Screen: LCD with Backlight
Wi-Fi Channel: 2.4GHz
Power: 24VAC 1A
Seasonal Adjust Range: -90%~100%(per 10% as an adjustment unit)
Ambient Temperature: Room Temperature
Storage Temperature: 0℃~60℃/32℉~140℉
Storage Humidity: 20%~80% RH
Warranty: 2 Years