Main Features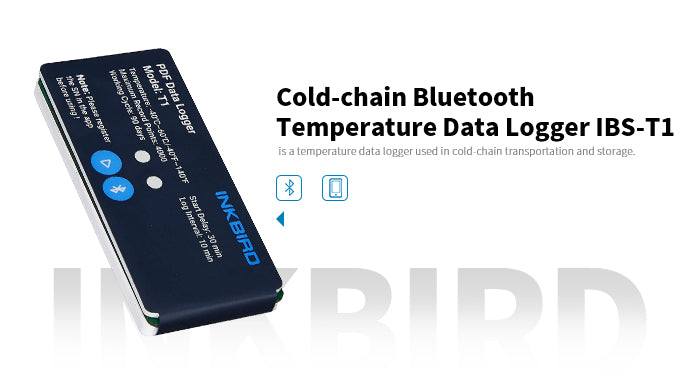 Reliable Data Records: INKBIRD IBS-T1 is a temperature logger measuring temperatures ranging from -40℃ to 60℃ (-40℉~140℉) with a high measurement accuracy at ±0.5℃ (±0.9℉). With its help, we can always make sure an optimal temperature for the food we store.
4000 Points Recording: IBS-T1 can record a maximum of 4000 points of data with an adjustable time interval. We can check data of 90 days with a 33-minute interval, 60 days with a 22-minute interval, 30 days with an 11-minute interval, 7 days with a 3-minute interval.
Monitor via Bluetooth: We can control IBS-T1 via Bluetooth connection and monitor temperature changes through our phones. Also, we can export all data in PDF format for further investigation, which is more convenient and more user-friendly.
IP67 Rated Waterproof: IBS-T1 comes with a small plastic protective film, making it IP67 rated waterproof and suitable for use in cold and wet environments, so please DO NOT tear the film off any time.
Long Battery Life: The internal battery of IBS-T1 can last up to 9 months at a temperature of 77℉ with the Bluetooth is turned off. It's suitable for use in the transportation and storage of cold-chain products such as quick-frozen food, aquatic-frozen food, vegetables, fruits, flowers, medicines and etc.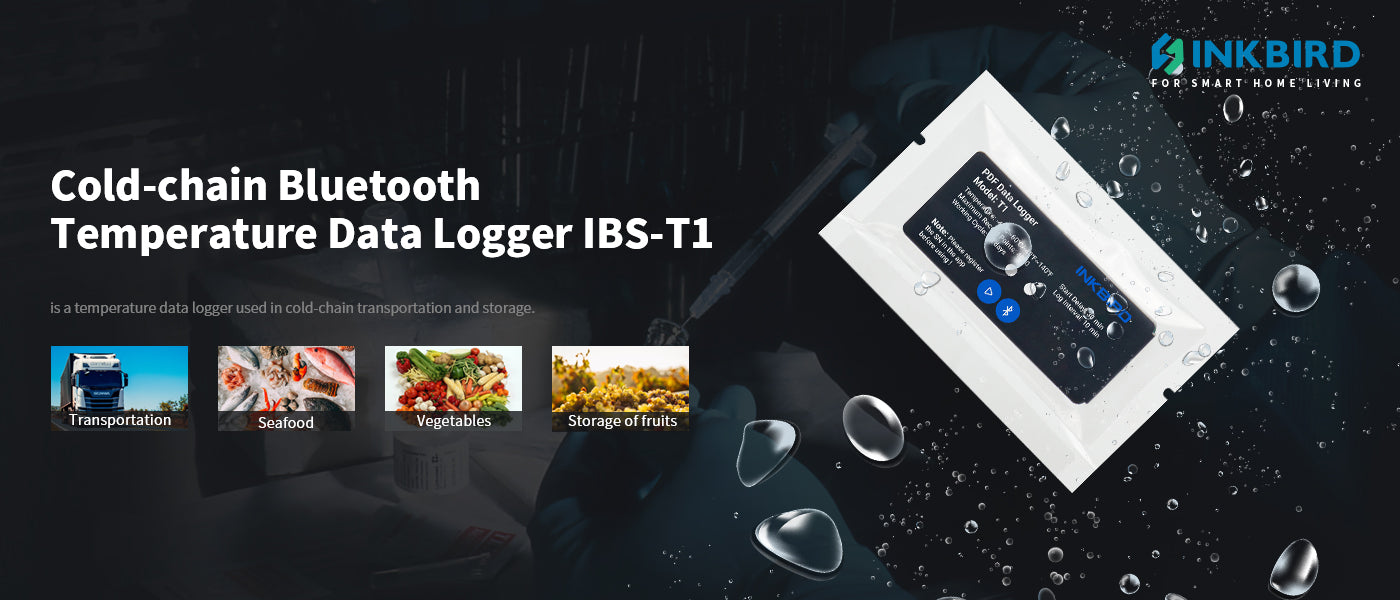 Technical Support Materials:
Please click to download the technical support materials such as user manuals and product APPs Click Here
Battery:1* CR2032 Battery
Measurement Range: -40℃~60℃ (-40℉~140℉)
Resolution: 0.1℃
Measurement Accuracy: ±0.5℃/±0.9℉
Sensor: Internal NTC
Recording Interval: 1~240min (selectable)
Delayed Start: 1~240min (selectable)
Data Storage Capacity: max 4000 groups/points
Storage Mode:
Circular Storage: If the Circular Storage Mode is turned on, the latest records will cover the saved records circularly when the storage is full. If the Circular Storage Mode is turned off, the data logger will stop recording when the storage is full
Power Supply: built-in CR2450 wide temperature button battery
Protection Grade: IP67 rated