Main Features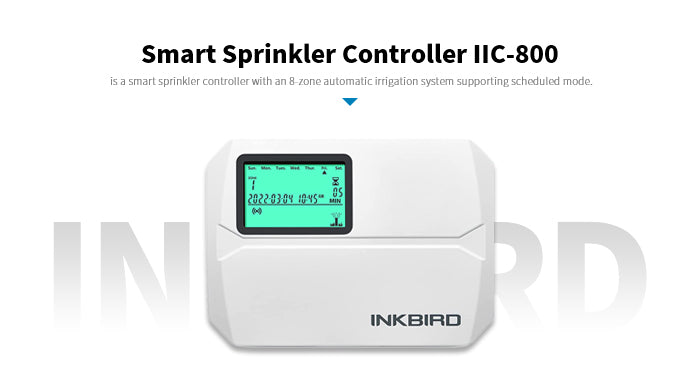 8-Zone Smart Sprinkler Controller: INKBIRD IIC-800 is designed to control irrigating on eight zones individually or simultaneously. It supports auto watering mode and manual watering mode to suit various water needs of each zone.
4 Options of Watering Period: There are 4 options when determining how often the controller will water-- days of the week (Mon, Tues, Wed and etc.), intervals (every "X" number of days), odd days, or even days. We can individually set a watering schedule for each zone.
6 Times to Water Per Day: We can set a max of 6 start times in one day for watering on each zone, suiting the specific water needs of various growth stages of plants.
Rain Bypass & Seasonal Adjust: IIC-800 features a rain bypass function, making it capable of skipping the watering schedules on rainy days to prevent overwatering. It also supports seasonal adjustment, enabling us to adjust the watering time as seasons change with one click.
Built-In Non-Volatile Memory: A non-volatile memory is embedded in IIC-800, which could indefinitely save all settings even after a long time of power off. Therefore, we can always count on it to implement watering on schedules.
For Indoor & Outdoor Use: IIC-800 comes with a weatherproof cover to protect the device from dust, wind, sand, and rain, no matter indoors or outdoors. With IIC-800, we can build a wonderful garden of our own.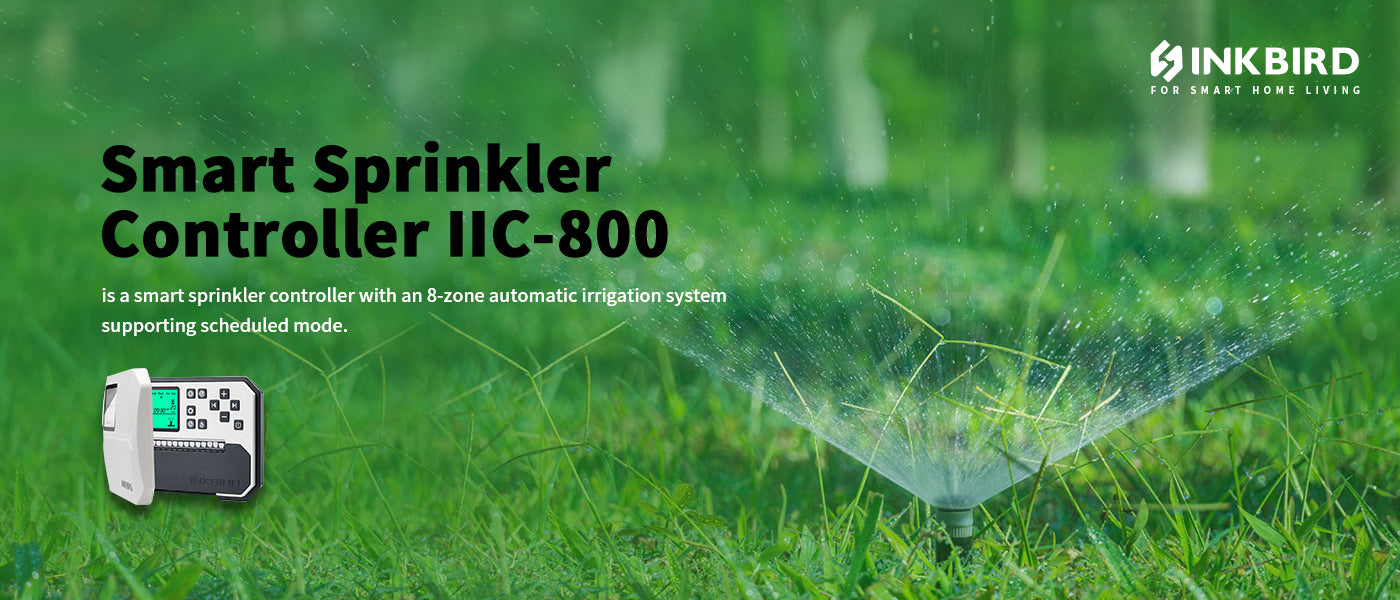 Technical Support Materials:
Please click to download the technical support materials such as user manuals and product APPs Click Here
Power:24VAC 1A
Clear backlit LCD screen
Suitable for both indoor and outdoor use.
Control up to 8 zones of watering.
Station-based programming enables separate irrigation adjustments for different zones to suit the specific water needs of each zone.
4 cyclic options (days of the week/intervals/odd days/even days) to customize irrigation schedules.
6 start times, to run a program several times on the same day.
Manual irrigation mode, to water an individual zone, several zones or all zones at a time.
Built-in non-volatile memory, to indefinitely save the settings even after a long time of power off.