Inspiration for Greenhouse Building this Winter
Winter is around the corner, this season is delightful for us to welcome the brilliant snow but not cozy for plants to well grow. How can our precious plants also live comfortably in this cold season? Here is a way to help against the coldness without too much worry: build a greenhouse, a cozy home for our plants to spend winter.
When it comes to greenhouses, we always think of them on a huge scale. While we can also easily build a mini greenhouse in our house with various of different sizes we would like or depend on our budgets. Come to try a DIY mini-greenhouse!
First, we should choose the proper place to build it. If we wanna build it in our backyard, the location we should take it into consideration. What should call our attention is that the area we choose need to be well-drained. With good drainage, we needn't worry about water control issues during watering or rain. Besides drainage, the sun is also a key factor in the plant's growth. Make sure our plants can be properly exposed to the sun even in the cold winter.
There are different kinds of greenhouses for us to choose from because of the variety of building materials.
-The glass greenhouse can attract us by its sturdy and beautiful appearance. It can help withstand bad weather, especially during the winter. And glass materials can help our plants get enough sunlight through reflection. The budget it cost may be a little high, but the time it persevered can be pretty long.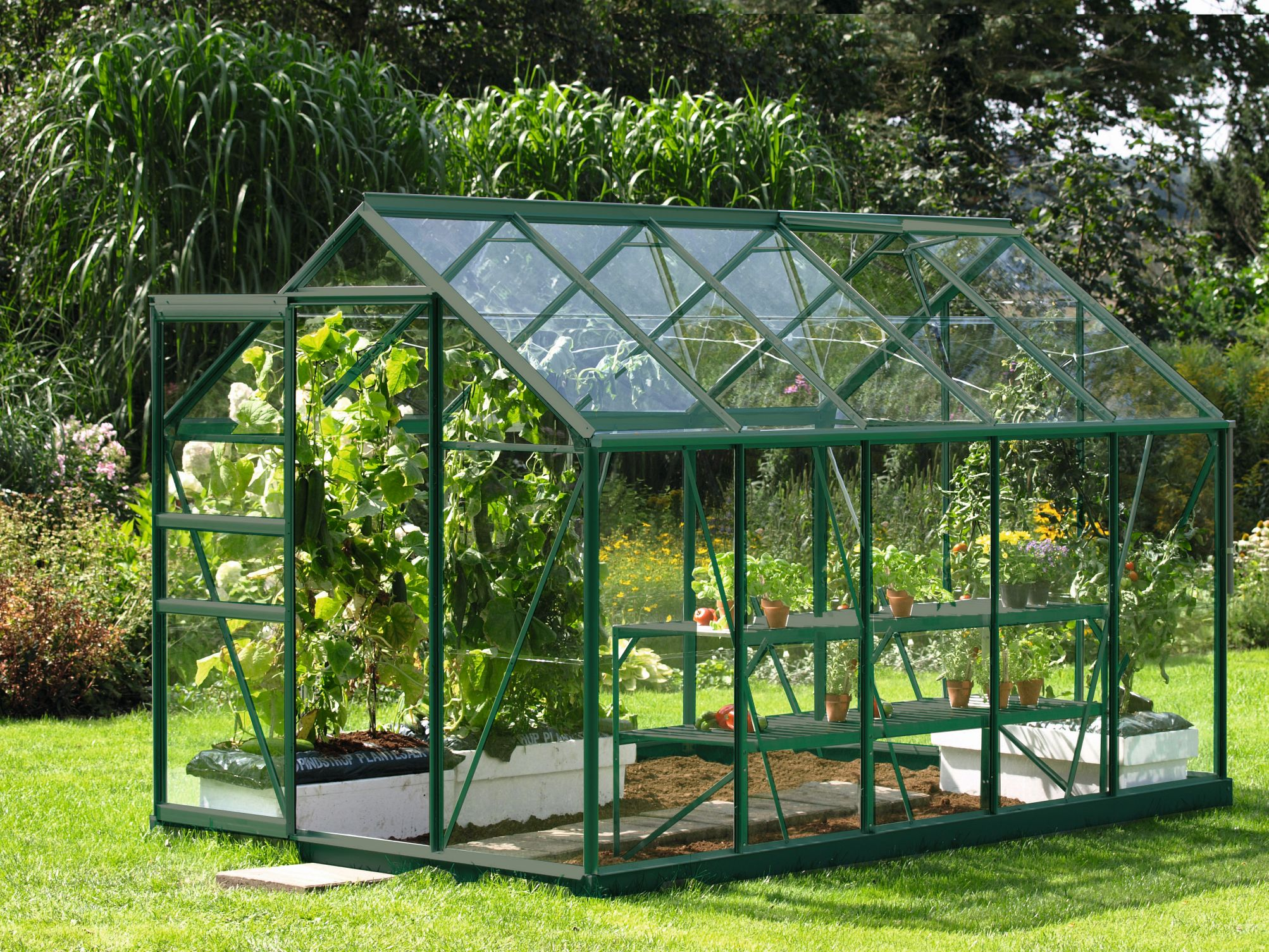 -Plastic greenhouse. This kind of greenhouse can be usually seen in greenhouse hobbyists' backyards. It is greatly welcomed because of its cheap cost and lightweight. We can easily build it in our backyard without effort and time. But we should be careful we need to note that this sheet should be replaced once a year because it is not strong enough to persist too long after the period of shining, raining, snowing...
-DIY greenhouse. If our house owns a small and empty room, fill it with gorgeous plants! Be sure this room can get the sunshine and venting. This kind of greenhouse can help us save materials costs and building efforts, but the scale can not be chosen. If the zone is small, the number of plants we grow will also be increased.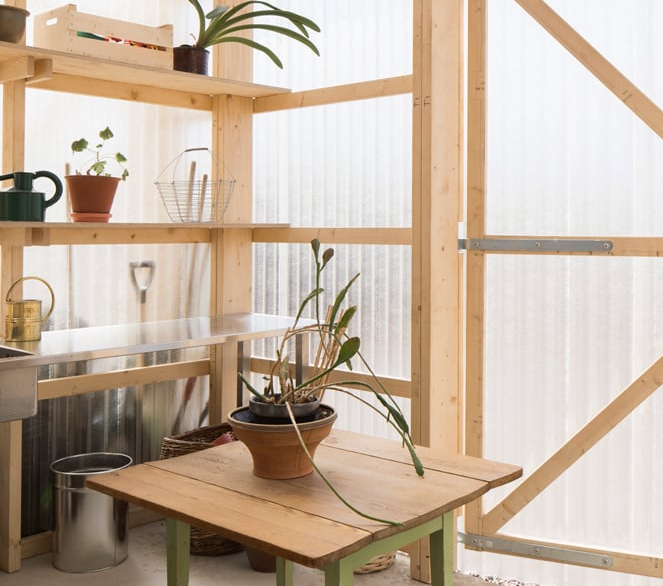 After deciding on the kind of greenhouse, we need to set about preparing the tools to build our greenhouse. Tools like sheet materials, greenhouse shelves for pot putting, fertile soil... are necessary. Besides the above things, temperature control is a key factor we need to consider. A good temperature controller can help our plants grow in a cozy environment with a suitable temperature range and be more productive.
For the temperature controller, come to have a look at our INKBIRD smart controller ITC-308-WIFI, which is a digital thermostat that can remotely monitor and control.
-With a dual relay output, it can connect heating and cooling device at the same time.
-It supports Celsius&Fahrenheit reading.
-Equipped with dual-screen displays, it can display test temp and setting temp simultaneously.
-With the temperature calibration function, we can control the environment's temperature more precisely.
-High and low-temperature limit alarms can be set up.
Keep the plants animate is pretty cool in winter, and any ideas of planting can be achieved this winter in the small greenhouse! Carefully conducting the greenhouse can well perform during the plants' growth. Hope this article can give you the inspiration to build a greenhouse, and if you are drawn by our smart temperature controller ITC-308-WIFI, don't hesitate to have a try! We are here to expect your amazing surprise!
By Kiki
This article may be:
(a) writen by INKBIRD team and the copyright and intellectual property belongs to INKBIRD, article share is forbidden without permission;

(b) shared by INKBIRD team and the copyright and intellectual property belongs to the original writer. If you find we infringe your copyright and intellectual property, please contact

marketing@inkbird.com

and we will delete it from our platform immediately once we confirm the infringement.

(c) writen by others and authorized INKBIRD by the original writer to share, the copyright and intellectual property belongs to the original writer.

If you have any question, disputes and/or suggestion, please contact

marketing@inkbird.com

and we will contact you ASAP once we receive your e-mail. Thank you!