Give Our Pets A Cozy Home with INKBIRD ITC-306T-WIFI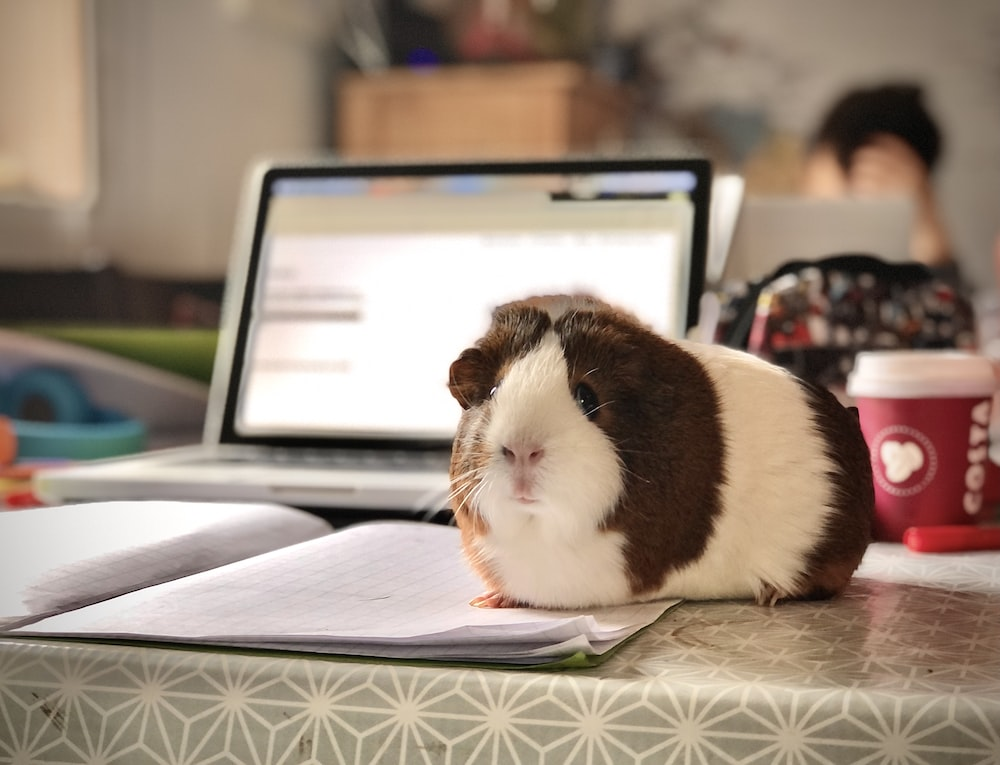 Pets make us less lonely when we are isolated and less miserable when we are disappointed; pets console us when we are sad and accompany us when we are lost. Pets always surprise us now and then, even though they sometimes drive us crazy. Pets are more like our family than just pets. They have emotions just like we do. They know what joy and comfort are, and they can also feel sadness and pain if they are in an uncomfortable situation.
To let our pets have a healthy and happy life, we must first provide them with a comfortable living environment. Every pet of a different animal type has a specific requirement of living temperature. For example, if we are raising a ball python, it's necessary to keep its tank temperature between 75˚F and 85˚F, ideal at 80˚F. And a general rule for keeping a pet turtle is to keep its tank temperature around 80℉ during the day and about 70℉ at night.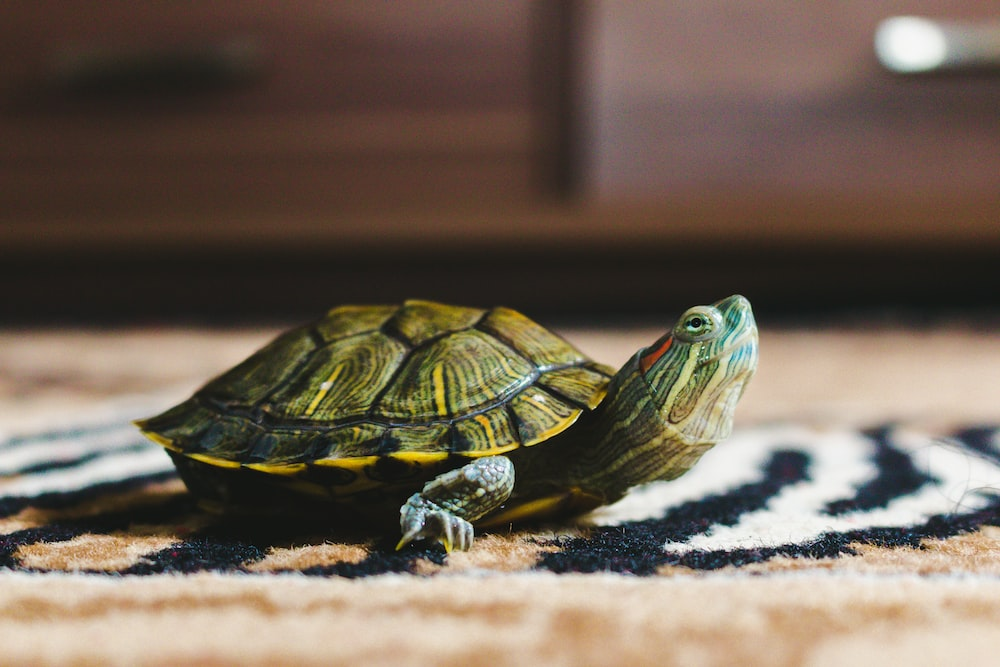 However, it can be tricky to control and adjust the pet tank temperatures by ourselves without any smart devices, especially when we are travelling. How can we control the temperature to remain at our desired range if we are not able to stay with our pets? That's where a temperature controller comes in. Also, a good temperature controller like the INKBIRD ITC-306T-WIFI would be a better choice than its competitors due to its user-friendly functions and super easy operation.
The INKBIRD ITC-306T-WIFI is a temperature controller for heating only, supports 2.4Ghz Wi-Fi connections that allow us to control and monitor from a smartphone, and features a heating function with day-and-night two cyclic timers in 24 hours. We can use it in planting, germination, terrariums, and incubation.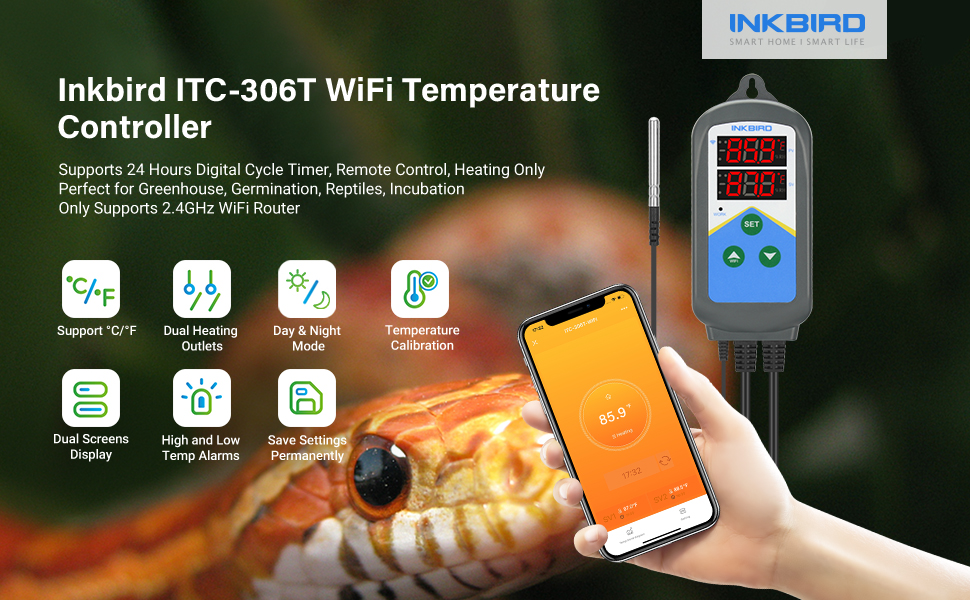 To be specific, here are the main features of the INKBIRD ITC-306T-WIFI that we need to know:
Day and night independent temperature control.
One of the most amazing features of the INKBIRD ITC-306T-WIFI is that it has two independently settable day and night heating periods. For example, we can control the tank temperature with heater to stay 77℉- 80℉ during the day, and 67℉- 70℉ at night. To achieve that function, we only need to set two times on the controller, time A, and time B. The INKBIRD temperature controller will automatically define the first heating period from time A to time B, and the period from time B to time A is the second heating period. Specifically, if we set time A as 8:00 am and time B as 18:30 and set the desired temperature range for each, it will control the temperature of our pet tank to different values during the day and night.
Follow our pets anytime, anywhere.
Thanks to its Wi-Fi function, we can control the INKBIRD ITC-306T-WIFI from a smartphone and remotely monitor the real-time tank temperature, no matter where we are. All settings are available on the smart INKBIRD app with a clean and simple layout and design. In addition to time and target temperature settings, we can also set temperature alarms, change temperature units, and view all temperature records. Everything is visible on it. The Wi-Fi function makes the INKBIRD temperature controller even better, making simple things easier.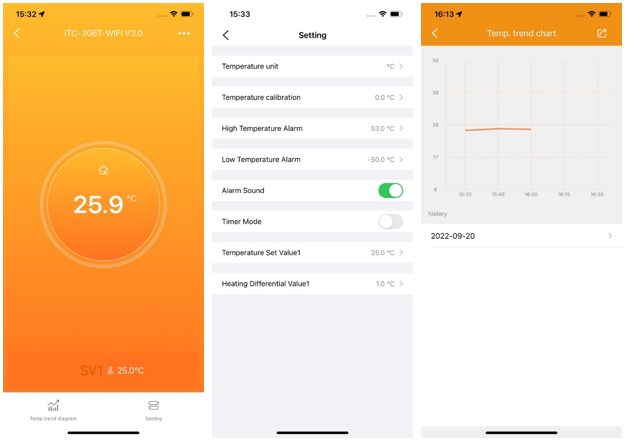 24-hour monitoring and alarms keep our pets safe.
The INKBIRD ITC-306T-WIFI has a premium stainless steel probe with high accuracy and high efficiency for temperature detection. It's reliable and durable, and we can trust it to measure the real-time tank temperature accurately all the time. Moreover, we can set a high-temperature alarm and a low-temperature alarm for the precision probe. Whenever the detected temperature reaches the preset alarm value, the temperature controller itself will beep to remind us, and we will receive a notification from the INKBIRD app so that we can take immediate actions to prevent our pets from being hurt.
Super easy operation makes complicated things simple.
Unlike traditional thermostats on the market that require professional knowledge and skills to use, this INKBIRD ITC-306T-WIFI is a true plug-and-play product that even a novice can quickly understand its logic and complete the setup. In just a few steps, we can build up an automatic temperature control system for our pets—plug in a heater, place the probe in the pet tank, and set a suitable temperature range for our pets. Thanks to its Wi-Fi capability, we can easily set up a heating program on our smartphone within just one minute, which is much easier than ever.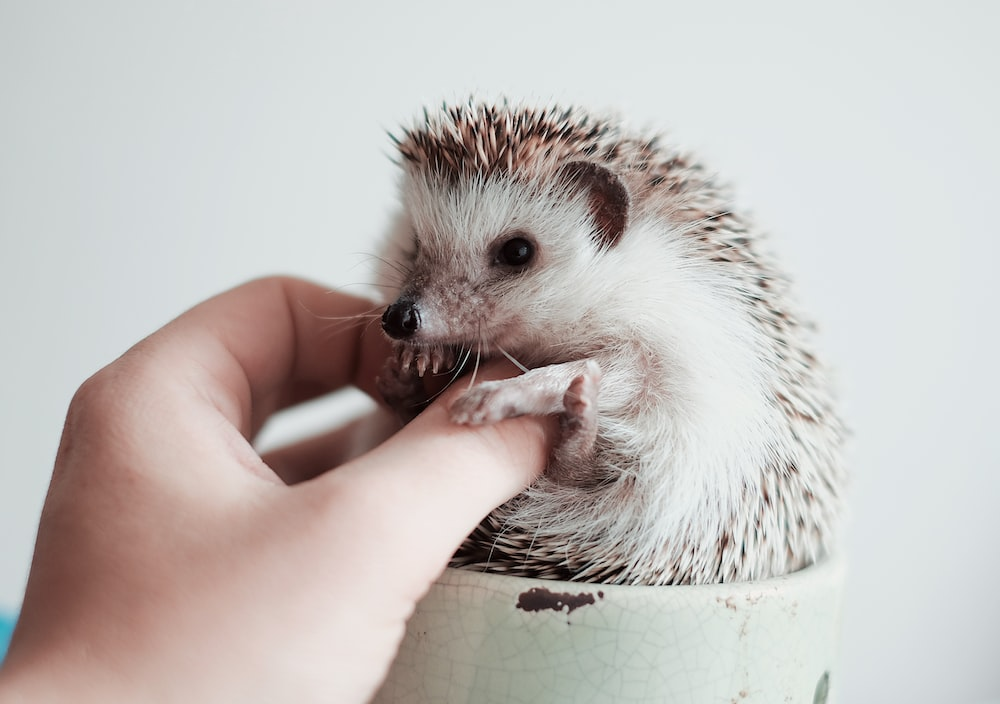 Humanized designs expand usage flexibility.
In addition to the above advantages, another feature that can't be ignored here is the humanized structural design of the INKBIRD ITC-306T-WIFI temperature controller. First, it comes with a hanging hole for us to install and hang it up on the wall or any high place for easy viewing. Second, it has two well-marked display screens, allowing us to simultaneously view both the detected temperature and target temperature without additional operation. Third, it includes an extra-long power cable and sensor probe, extending our flexibility of installation and operation, in some ways. 
By controlling the temperature of the pet tank with INKBIRD ITC-306T-WIFI, we can provide our pets with an optimal living environment to make them live longer and happier. Living with our pets sometimes could be annoying, but it also could be a journey full of unexpected encounters and countless touching moments. Living with our pets, we could find the sparkle in the dark and discover the beauty of life in the places we neglect. Here, we should say "thank you" to the little thing in our arms.
By Shirley
This article may be:
(a) writen by INKBIRD team and the copyright and intellectual property belongs to INKBIRD, article share is forbidden without permission;

(b) shared by INKBIRD team and the copyright and intellectual property belongs to the original writer. If you find we infringe your copyright and intellectual property, please contact

marketing@inkbird.com

and we will delete it from our platform immediately once we confirm the infringement.

(c) writen by others and authorized INKBIRD by the original writer to share, the copyright and intellectual property belongs to the original writer.

If you have any question, disputes and/or suggestion, please contact

marketing@inkbird.com

and we will contact you ASAP once we receive your e-mail. Thank you!