Buyers' Guide: How to Choose the Best Thermometers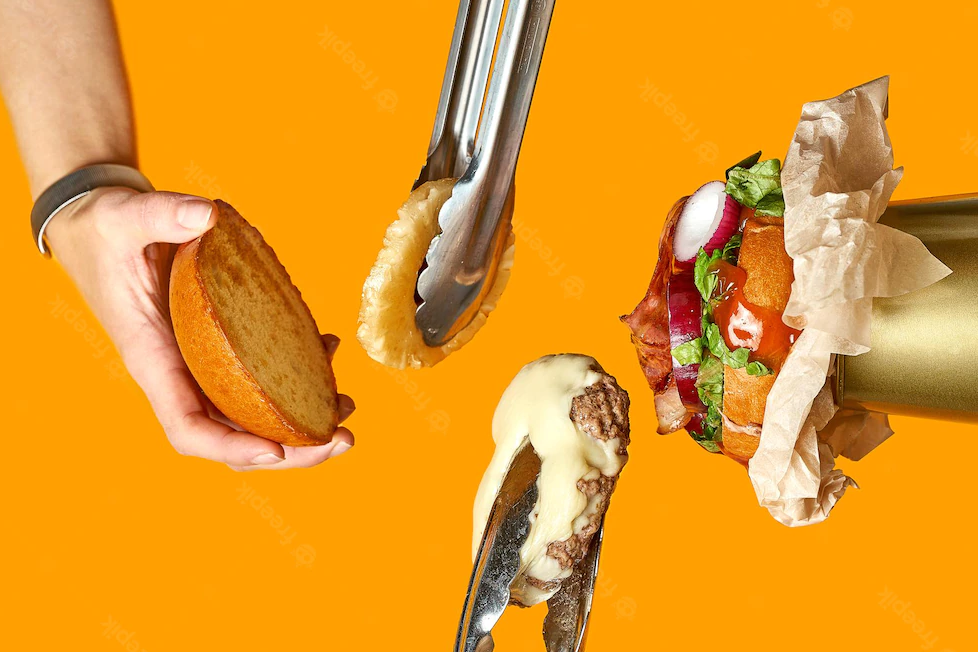 Cooking is easier with a food thermometer
Whether we're cooking for a weeknight meal, hosting a barbecue party with friends, or prepping for the usual family dinner, investing in a food thermometer is the first thing we can do to make it easier to cook and prepare meals.
A food thermometer is a must-have kitchen gadget that enables kitchen experts and inexperienced cooks to pay little effort while getting better results. It is usually used for a variety of application contexts, such as baking, roasting, grilling, homebrewing, and other cooking.
However, how to pick the best food thermometers? If you don't have any ideas, just read until the end to figure them out.
What factors should we consider when choosing a food thermometer?
The primary factors we should take into account when choosing a food thermometer are accuracy, resolution, and reproducibility. They are the basic elements that all good thermometers required. Besides these basic requirements, there are other important factors we have to consider, including temperature range, response time, and type.
Reproducibility - It means a thermometer can produce the same results with each use, and without the assurance of reproducibility, the readings are unreliable. For example, if the temperature does not read 32°F measuring the ice water or 212°F for the boiling water, the thermometers should be calibrated.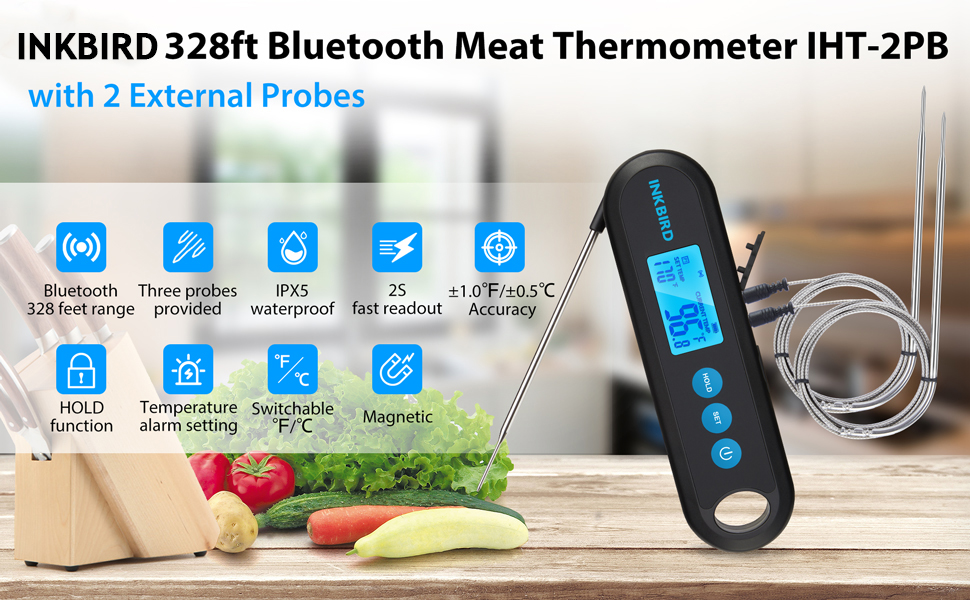 Accuracy - As technology advances and basic requirements, typically we require more accurate and precise temperature measurements. And an inaccurate thermometer may lead to improper cook, since the difference between undercooked and overcooked food may only have a few temperature degrees, so a high level of accuracy is crucial. At this point, we can always rely on INKBIRD food thermometers, they feature high accuracy of ±1°C/±2°F for more accurate readings.
Resolution - It refers to the smallest increment of measurement readable from it. Most thermometers read to either a tenth of a degree or a hundredth of a degree, e.g. 80.2° has a greater resolution than one that only shows whole degrees 80°. INKBIRD food thermometers such as IBBQ-4BW, IBT-24S, IHT-2PB, and more have a high resolution for more precise readings.
Temperature Range - It determines whether the thermometer can be used for hot applications, cold applications, or more extreme temperatures. For Example, our INKBIRD IHT-1P has a super wide temperature range between -58°F - 572°F, making it a great choice for most cooking environments.
Response Time - A fast response saves much time and energy when temperatures need to be taken quickly. It is an important feature for multitasking while we are busy and also helps to a fast measurement when checking food doneness.
Type - Food thermometers come in several types and styles, and understanding the different types of thermometers is essential to determine the appropriate type of thermometer required to meet different cooking plans.
Other features like wireless control for more convenient and efficient, temperature alarms to avoid under/overcooking, an intuitive digital screen for easy viewing, data recording for keeping track of the food throughout the entire cooking process, easy-to-clean and storage, rechargeable batteries for environmentally friendly and etc. are very helpful for some specific cooking tasks.
INKBIRD food thermometers are dedicated to providing a variety of thermometers that are of high quality, aiming to help our users enjoy easy cooking and a better living.
Need more information or want to invest in INKBIRD food thermometers?
Please visit our official online shop inkbird.shop.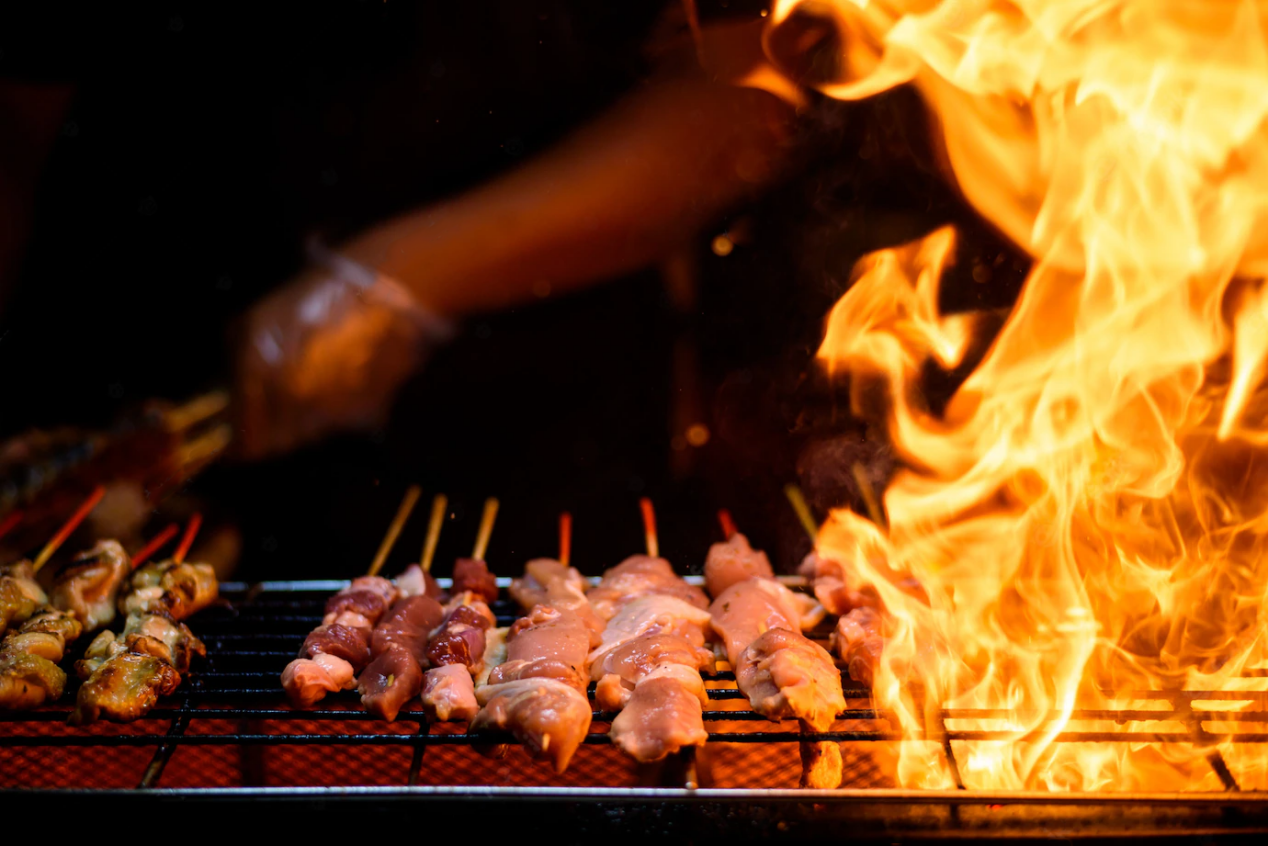 by Linda
This article may be:
(a) writen by INKBIRD team and the copyright and intellectual property belongs to INKBIRD, article share is forbidden without permission;

(b) shared by INKBIRD team and the copyright and intellectual property belongs to the original writer. If you find we infringe your copyright and intellectual property, please contact

marketing@inkbird.com

and we will delete it from our platform immediately once we confirm the infringement.

(c) writen by others and authorized INKBIRD by the original writer to share, the copyright and intellectual property belongs to the original writer.

If you have any question, disputes and/or suggestion, please contact

marketing@inkbird.com

and we will contact you ASAP once we receive your e-mail. Thank you!